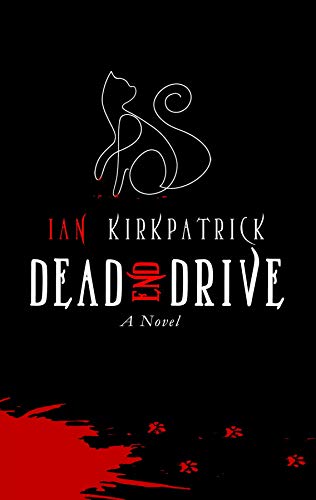 Dead End Drive
$4.99
(Please be sure to check book prices before buying as prices are subject to change)
In this transgressive, satire-laced debut, a fourteen-year-old boy inherits his family home and the hatred of all those around him as they seek to seize the inheritance from his cold, dead hands.

When Agatha Benedict plucked Kelly off the city streets to replace her dead cat Poopsie, she neglected to inform him of some very important house traditions. The history of the Benedict Estate prescribes that once the estate owner passes on, a will reading is to take place. However, the reading is more than passing on a loved one's final wishes; it's a figurative gunshot into the air, an alert to all in attendance that a playful game of anything goes murder has begun. The prize? The inheritance, of course. As if visiting, a storm comes in with the guests, trapping everyone on the property for the night. While Kelly plays catch-up on with house rules, once friendly family members have already sharpened their knives. Try as he might, there is no survival if he won't play by the same rules as everyone else.

A uniquely funny and dark murder party with big personalities. A coming-of-age story if growing up felt like being stabbed in the back by everyone you hold dear. As suspenseful as Agatha Christie's And Then There Were None, as sardonic as American Psycho, and as slapstick as Clue, Dead End Drive is a black comedy and satirical look into the world of nihilism and the rat race of life we all see, but pretend we don't because... Let's be honest: is there anything more valuable than having every last need met for life?

Digital Books






Audiobooks
Free



Chirp


ASIN:
B08D8N712R
ISBN:
978-0578725765
Book Length: Novel – 150-320 Pages
Leave a review about Dead End Drive. Login Now