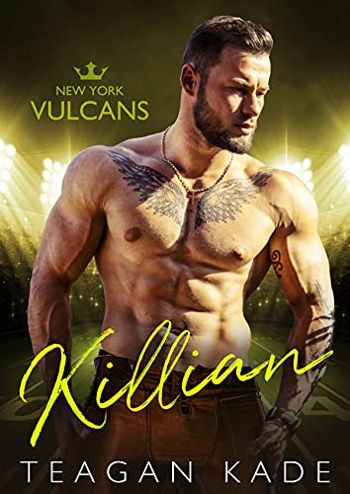 $0.99

(Please be sure to check book prices before buying as prices are subject to change)

---
Beautifully, wonderfully, toe-curlingly complex.
That's Killian O'Sullivan—running back for the New York Vulcans complete with lucky green jockstrap and an appetite for trouble.
A smart woman would steer well clear, but I've decided to head right for the pretty blue eyes of the storm.
I find him one night half-naked in an alleyway (long story) short on pants but definitely not short on something else.
Helping a stranger in need is one thing, but dating a Vulcan is quite another.
He lives on a knife's edge. Me? I've got… complications (even longer story).
It's a solid no-go. Absolutely not.
Still, there's a flicker of desire that's working itself between my legs that seems damn near unstoppable if I let it burn unattended.
But a guy who looks good in a skirt (yep, another story) and smells like a bottle of Jameson?
I have an inkling, a little tingle that tells me it would be a bad, no good, terrible kind of idea.
Because getting into his pants is one thing.
But getting into his head is quite another.

This one's got everything, folks. Steam, suspense, sugary sweetness… You name it (plus a naughty surprise or two). This full-length bad boy romance can also be read standalone and includes no cheating, no cliffhangers and a take-your-breath-away extended HEA.

Read More...
---
---

© 2023 CraveBooks. All rights reserved