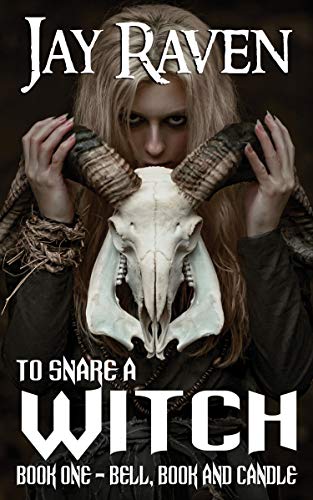 To Snare A Witch: Book One - Bell, Book and Candle
$2.99

(Please be sure to check book prices before buying as prices are subject to change)

---
A chilling historical tale of lust, sorcery and devastating revenge.

No female dares spurn the lecherous advances of Sir Henry Cruttendon, 17th Century England's most reviled nobleman. To do so risks a retribution that would terrify the Devil himself.

But Elizabeth Fiennes is no ordinary woman, blessed with stunning beauty, intelligence and guile. Coming from an influential family, she believes she is safe.What she doesn't understand is that the Earl is determined to satisfy his lust at any cost and plans to use the wave of witch trials, fear and superstition sweeping the countryside to force her into his clutches.

And as he springs his malicious trap it triggers a chain of unholy events plunging hunter and prey into a maelstrom of deceit, terror and depravity – leaving them both staring into the face of true evil...

Read More...
---
---