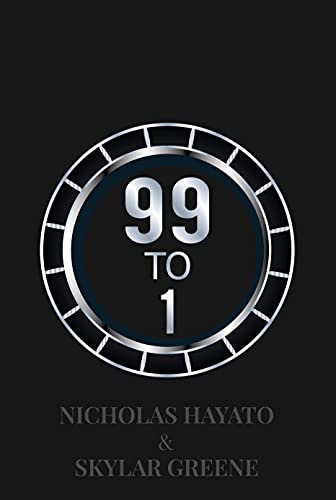 $4.99

(Please be sure to check book prices before buying as prices are subject to change)

---
99% of the world is unhappy, unsuccessful, and struggling to make ends meet. 1% of the world lives in financial freedom with success. To enter the 1% and find happiness, you must shed the mindset that has been taught to you since birth. This is not for the faint of heart, because you will relearn nearly everything in your life. It takes determination, drive, and guts to make the leap from 99 TO 1.
This book lays out the path to success, and you will learn how to:
Realize your potential
Boost self-confidence
Remove toxicity from your life
Attain success
Increase self-awareness
Achieve the lifestyle that you deserve
These are the words of the 1% delivered from the perspective of the 99%. What you choose to do with this knowledge rests entirely on you.
Read More...
---
---

© 2022 CraveBooks. All rights reserved