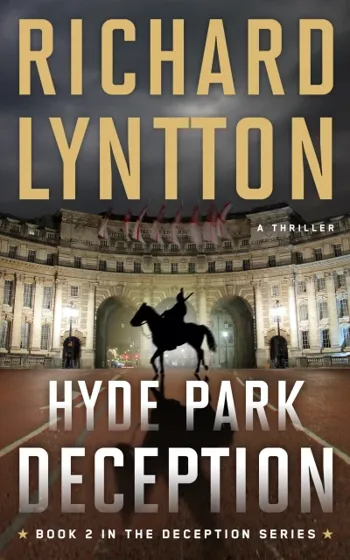 HYDE PARK DECEPTION
$7.99
(Please be sure to check book prices before buying as prices are subject to change)
While on Queen's Life Guard ceremonial duties in the
heart of London, British Household Cavalry subaltern Jack Steele is stunned to
see his estranged brother standing next to the daughter of an indicted Bosnian
war criminal in Hyde Park. What happens later that day changes his life forever
…
In this second
in a series of international political thrillers, British United Nations
Military Observer Jack Steele becomes a pivotal player in a web of
international intrigue, death, and destruction. Steele must infiltrate the Bosnian
Serb stronghold of Pale, near Sarajevo, and becomes embroiled in a top-secret
and merciless Western political and military conspiracy to destroy the Bosnian
Serbs. As the desperate attempt to neutralize the threat of Islamic terrorism
in the heart of Europe spirals out of control, the only way to stop a third
World War is to find the Sarajevo Protocol before everyone else—the Bosnian
Serbs, Muslims, Croats, the European Union, the CIA, and MI6, all of whom will
kill, maim, and slaughter, even their own, to get it. Throughout his perilous
assignment, he must battle against his feelings for the daughter of the Bosnian
Serb leader as well as the elusive and seemingly fathomless location and the
true meaning behind the Sarajevo Protocol.
Digital Books

ASIN:
B08R7RMJQ6
ISBN:
978-1-7354905-9-5
Book Length: Long Novel – 320-650 Pages
Leave a review about HYDE PARK DECEPTION. Login Now