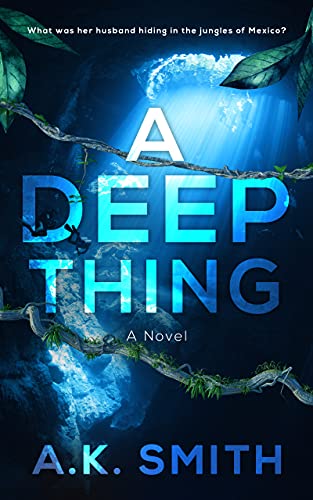 A Deep Thing: A gripping and twisty beach read filled with secrets, lies, love, and adventure
$0.99

$5.99

(Please be sure to check book prices before buying as prices are subject to change)

---
Amazon Category Bestseller and Amazon Top 100-- Reader's Favorite Gold Medal Winner
Dive into A Deep Thing
A gripping and twisty beach read filled with secrets, lies, love, & adventure.
A young widow must question everything she thinks she knows.
What was her husband hiding in the jungles of Mexico?
A Deep Thing by A.K. Smith is a high concept thriller--think The Da Vinci Code of the deep--that grabs you from the beginning and doesn't let go. A roller coaster ride of romance, suspense, mystery and intrigue, this page-turner surprises at every turn and offers a stunning ending you'll never suspect. M. Baron- Author of Stumble Stones: A novel
Rocked by her husband's tragic death, Kendall Jackson strives to put her life back together. But Ryder, her nineteen-year-old stepson, is bitter and wants nothing to do with her. A call from a cave diver in Mexico gives her hope of mending the relationship with her stepson. Before his death, her husband arranged a diving expedition as a birthday gift for his son. Kendall persuades Ryder to honor his father's last wish.
From the campus of Western Maryland College to the woods of Camp David and the caves of the Yucatán, Kendall and Ryder take a journey to discover what her husband worked so hard to hide, and to protect his treasured secrets from falling into the wrong hands. The choices they make will decide their fate and the future of others. Will they risk everything for the truth?
★★★★★With its suspensful pacing, twisty plot and conspiracy theories, A Deep Thing is a surprising mystery, certain to shock you with its final turn.
Think an Indiana Jones-type thriller with the nonstop staccato beat of jungles, dangerous dives, and a treasure hunt like no other. Think of a series of surprises set in the Yucatan jungle that continually test the characters and surprise the reader. Then wrap this adventure in the cloak of a mother's struggles with grief and a conspiracy that reaches out to replace her husband's memory with something beyond anything she's ever known. D. Donovan Sr. Reviewer Midwest Book Review
Read More...
---
---
More Books in this series from A.K. Smith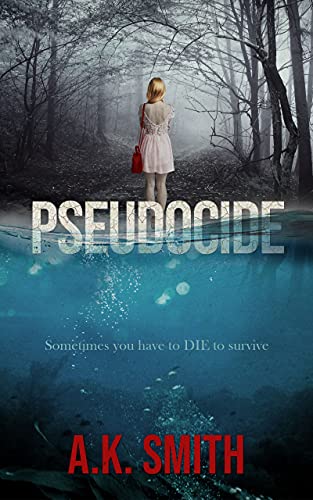 Thrillers, Thrillers, Teen and Young Adult
Leave a review about A Deep Thing: A gripping and twisty beach read filled with secrets, lies, love, and adventure.
Login Now


© 2022 Crave Books. All rights reserved