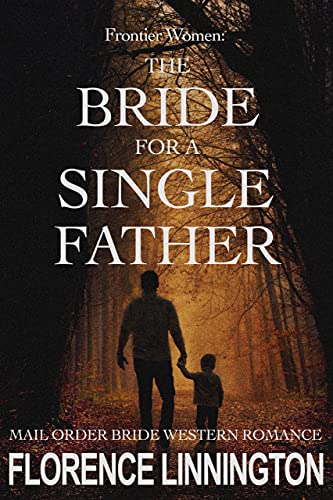 The Bride For A Single Father
$0.99
(Please be sure to check book prices before buying as prices are subject to change)
Becoming a mail order bride takes you out west, but does not take away your problems…

Violet Reeds is a firecracker. She's had to be. Ever since her father sent her to work for a house of ill repute as a singer when she was young, Violet has been living amongst the most sinful lowlifes in New York.

She has managed to remain chaste, however, because of her fiery temper and scrappy attitude. When Stanley Brown, a wealthy and powerful man, takes a liking to her, she rejects his advances. In turn, he gets her fired. Desperate, she decides to start again and become a mail order bride to Lewis O'Malley.

Since becoming a single father, Lewis doesn't think he can ever find love, though deep down he longs for someone to prove him wrong. And perhaps also to have someone to care for his ten-year-old Petey.

When Violet and Lewis are thrown together in the small town of Stillwater, Colorado, sparks fly. Violet tries to win over Petey, but the boy resists her attempts. Just when things are starting to look up, Stanley shows up in Stillwater.

Stanley wants to reclaim Violet and he's prepared to prove it, even if it means hurting anyone close to Violet.

Lewis is standing in Stanley's way. Lewis can keep his son out of harm's way. But how will he protect Violet?

Digital Books

Book Length: Long Novel – 320-650 Pages
More Books in this series from Florence Linnington
Leave a review about The Bride For A Single Father. Login Now