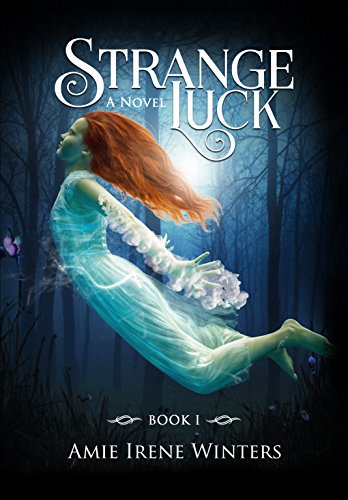 Strange Luck (The Strange Luck Series Book 1)
By A.I. Winters
$2.99
(Please be sure to check book prices before buying as prices are subject to change)

A Mysterious Letter. A Deadly Discovery. A World Like Nothing You've Ever Seen.

All
Daisy Darling wanted was to be a writer. What she got was more than she
bargained for. As it turns out, the quaint little town of Sea Salt,
California houses more than adorable cottages and huge redwood trees.
Beneath the coastal charm rests a strange world where wizards, fairies,
time-altering portals, and dark magic looms. A world where memories can
be your greatest currency—and weapon. A world where you can never
reclaim what's been taken from you. After stumbling into the mysterious
world, Daisy's memories begin to rapidly disintegrate, but she doesn't
even know she's losing them. As if things couldn't get any worse, Daisy
learns she is the only one who can save herself. Daisy's very identity
is at stake, but the odds aren't in her favor. Can she discover the
secret to win back her freedom before it's too late?

A spine-tingling fantasy, Strange Luck will delight adults, teens, and anyone who relishes fairy tales.


Digital Books

Book Length: Long Novel – 320-650 Pages
Leave a review about Strange Luck (The Strange Luck Series Book 1). Login Now