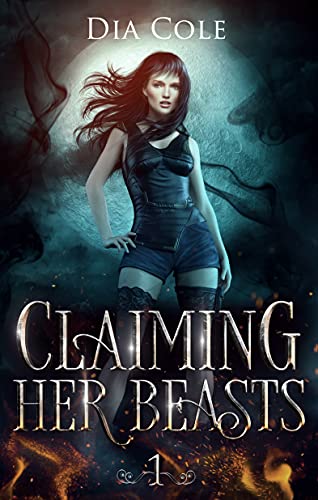 Claiming Her Beasts Book One
Free

$3.99

Deal Date: 2021-10-07
Family is everything, and I'll do whatever it takes to support what's left of mine. I'll work double waitressing shifts seven days a week. I'll even become the headliner at the local strip club. But I draw the line at accepting a drug lord's indecent proposal. I'm not for sale.

Unfortunately, the monster isn't used to taking no for an answer, and his ability to manipulate minds makes him a formidable enemy. Luckily, I've got my sexy roommate and a dangerous shifter watching out for me. They'll protect me from everything… except their dark desires.

If I can survive these beasts, the apocalypse will be a cakewalk.


*This is book one in a paranormal/dystopian series based on the rewritten and expanded Heaven in Hell series. Expect a kickass heroine and swoon-worthy beasts who'll have to learn to share. FYI: This steamy and thrilling ride is not for the faint of heart and some content may be triggering to sensitive readers.

Don't miss the complete Claiming Her Mates series set in the same post-apocalyptic world!
Read More...
---
---