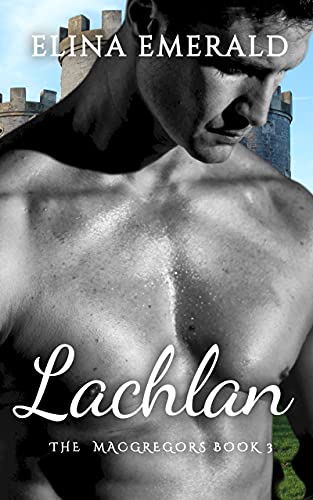 Lachlan: A Scottish Medieval Historical Romance (The MacGregors Book 3) (Reformed Rogues)
$2.99
(Please be sure to check book prices before buying as prices are subject to change)
Lachlan Gair is done with women! First, his childhood sweetheart ran off with his best friend on the eve of their wedding day. His second love secretly plotted to kill his chieftain's wife, and then the third woman he fell for tricked him so her clan could kidnap his chieftain's sister. Feeling jaded, Lachlan vows never to love again. The only problem is he cannot get Tyra Henderson out of his head. And to make matters worse, Sorcha Henderson (nee MacGregor) is determined to marry him off to a stranger.

Tyra Henderson's one regret in life was lying to Lachlan Gair. It was not her finest moment, pretending to fall in love with him so he would drop his guard. If only she had not developed genuine feelings for Lachlan, it would not hurt so much when he glares at her with contempt each time their paths cross. And to make matters worse, the laird's wife insists she helps Lachlan plan his wedding to... someone else.

Warning: Frivolous entertainment ahead. Not suitable for persons under 18. It contains mature content.

Digital Books






Book Length: Novella – 60-150 Pages
More Books in this series from Elina Emerald
Leave a review about Lachlan: A Scottish Medieval Historical Romance (The MacGregors Book 3) (Reformed Rogues). Login Now