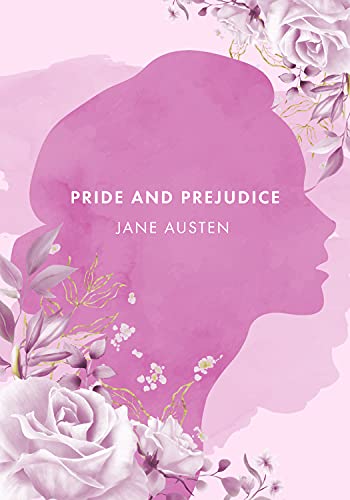 Pride and Prejudice: The Authentic Novel by Jane Austen [2021 Annotated Edition]
By Jane Austen
$9.99
(Please be sure to check book prices before buying as prices are subject to change)
Are you looking for one of the best classic plays in history? Are you looking for an enjoyable, exciting and emotionally charged story? Are you thinking about the next book to give as a gift?
Pride and Prejudice by Jane Austen is the book you're looking for, with over 20 million copies sold worldwide.

This is the Austen's original version with the addition of an annotated literary critique at the end to better explain the meaning of this book.

Pride & Prejudice is one of the most popular novels in the English language that continues to win the hearts and minds of readers around the world, thanks to its delightful heroine, unforgettable cast of comic characters, witty dialog, and satisfying romantic plot.


Background of the Book
The Georgian Era. Between 1797, when a young Jane Austen began work on what would become Pride and Prejudice, and 1813, when the novel was published, the French Revolution was fought, Marie Antoinette was guillotined and Napoleon rose to power and conquered most of Western Europe.

Book Considerations.
• "I don't think I will ever be able to properly explain my obsession with this book. Everytime I read Pride and Prejudice (though it's been many years since I've done a reread) I find something else to love about it".
• "Well, I finally finished this classic novel, by Jane Austen, set in the 18th century, and I have to say it was worth all the time I took to read it. I absolutely loved the main characters, the humor, and most of all the romance. I watched the movie and loved it also, but the book is much more detailed and descriptive. Definitely a favorite!"
• "A quintessential novel of manners. Fine moral intelligence and subtle psychological insight expressed in a straightforward, epigrammatic style. I read it for the first time forty years ago, and I am still half in love with Eliza Bennet".

One of the most-loved books in English Literature with over 20 Million Copies Sold
It's time to embark on an enlightening journey inside the incredible story of " Pride and Prejudice " by Jane Austen.

Scroll up the page, click the BUY NOW button, and GRAB YOUR COPY NOW!!

Digital Books

Book Length: Novel – 150-320 Pages
Leave a review about Pride and Prejudice: The Authentic Novel by Jane Austen [2021 Annotated Edition]. Login Now