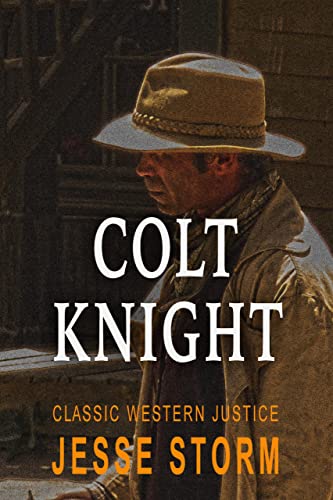 Colt Knight
By Jesse Storm
$0.99
(Please be sure to check book prices before buying as prices are subject to change)
Carson 'Colt' Knight has been promoted to Captain in the Texas Rangers and a new mission has been given to him in a mining town in the south. But a childhood promise remains like an old bruise in his heart, keeping him from complete happiness. Twenty years ago, his mother was killed at the hands of Sammy Day and his outlaws. Colt was only four.

When news arrives of an infamous outlaw being sighted in a town nearby, Colt learns that he is none other than Sammy, riding with his ruthless gang to plunder any town in their way. On his trail to bring down the outlaws, Colt meets Felicity, a healer woman who hadn't had a chance to bury her parents as their bodies had both burned in a fire set by Sammy.

Together, Colt and Felicity track the hostile gang, with Colt proving to be one of the very best Texas Rangers and Felicity a very good shot.

Note: Each novel in the Classic Western Justice series is a standalone story that can be read out of order.

Digital Books

Book Length: Novel – 150-320 Pages
More Books in this series from Jesse Storm