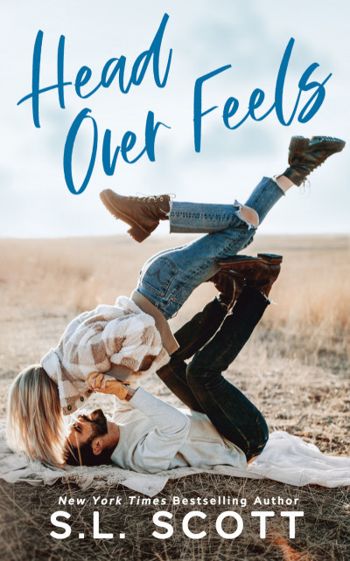 Head Over Feels
By S.L Scott
$16.99
(Please be sure to check book prices before buying as prices are subject to change)
My approach to dating has served me well.

No hassles.
No strings.
No heartache.

As a prominent divorce attorney and Manhattan's most eligible bachelor, I'm as sought after in the courtroom as I am in the bedroom. Winning in both arenas is my specialty.

The only thing I ever lost was the nerve to tell the girl of my dreams how I felt about her. Seven years later, I might be getting the opportunity when she moves into my spare bedroom.

Though I used to laugh at the notion of love, her bright blue eyes, soft heart, and quick wit has me . . . feeling things. New emotions.

And I'm starting to realize that if there's one woman who can change my confirmed bachelor ways, it's Tealey Bell, aka my Achilles' heel.

So when did it all go wrong?

For that answer, we must go back to beginning when I promised one friend a favor and fell head over feels for another.

Digital Books

Book Length: Novel – 150-320 Pages
Leave a review about Head Over Feels. Login Now