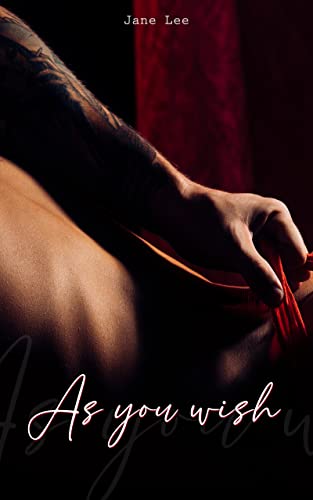 As You Wish
By Jane Lee
$5.99
(Please be sure to check book prices before buying as prices are subject to change)
Lexie moves to her new apartment in Seattle. She likes it very much, but the thing she likes the most is her new neighbor, Daniel, who is having the best sex on the other side of her bedroom wall. And once she meets him, and gets to know him, she realizes Daniel has everything she has ever liked and missed in a partner so far. Daniel is kinky, daring, charming, a switch, open-minded, and incredibly caring and sweet. But it's not easy for Lexie to trust any relationship, because of her past, and Daniel will have to try and change that. A wholesome love story with a lot of hot sex.
This book includes: BDSM, dirty talk, D/s roleplay, praising, bondage, impact play, edging, degrading, voyeurism, group sex, queer sex (MMF, non-binary), steamy romantic vanilla sex.
A standalone, spin-off of the series We Don't Get Scared. It features characters from the series, and contains a chapter dedicated to Matt and Nadia.

Digital Books

Book Length: Novel – 150-320 Pages