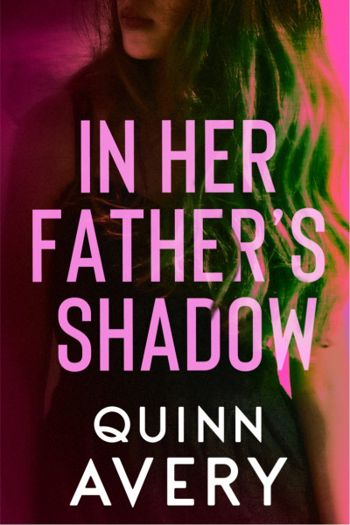 Free

$0.99

(Please be sure to check book prices before buying as prices are subject to change)

---
Fans of Nora Roberts and Sandra Brown will enjoy the heart-wrenching story of a woman embracing a past trauma in the face of danger in award-winning author Quinn Avery's newest standalone, In Her Father's Shadow.
Sienna Rivers's aspirations for a normal childhood came crashing down the night they discovered her father was a serial killer. Once her mother's illusion of a perfect family is destroyed, Sienna is sent to live with the only other "family" she knows. After a lifetime of living with her mother's perfection and rules, Sienna (now going by "Rowan") struggles to find a new kind of normal in the tranquil seaside town of Blue Bay.
Nightmares, paranoia, guilt, and a mistrust in men weigh her down as she navigates her way into adulthood, forging important friendships that will shape who she becomes. Once she takes the first leap toward her dream career, she'll unknowingly seal a fate that will circle back to her father's transgressions. When she finally allows herself to form the most important relationship of her life with a man who earns her trust, however, a new level of terror will arise…
Read More...
---
Paperback Books
---
---