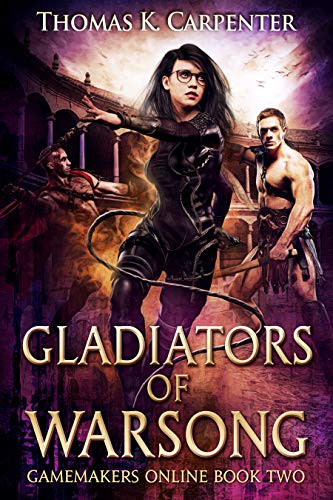 $3.99

(Please be sure to check book prices before buying as prices are subject to change)

---
Not all games were meant to be beaten.
After the first year in Gamemakers Online, one of near solitude, Alex is looking forward to pitting herself against the gladiators of the Warsong Plains. But she quickly learns why she was warned away from challenging the zone—the game is rigged. With the clans conspiring against her, Alex must lead a team to uncertain victory in the battle circle. If she can't defeat them at their own game, then she'll be kicked out of the Hundred Halls forever.

Read More...
---
ASIN: B07Y8XQ36L
ISBN: 1694835359
---


© 2022 CraveBooks. All rights reserved