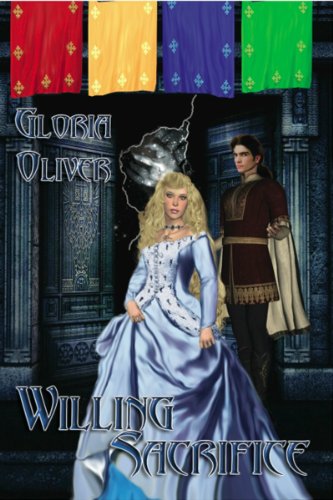 $4.99

(Please be sure to check book prices before buying as prices are subject to change)

---
To save the world, she must die! Or must she?
For as long as she can remember, La'tiera has known her purpose, her destiny. As the Bearer of the Eye, she will wait until the appointed time then sacrifice herself to the demons so the lands will be safe.
Yet as the time approaches, she is snatched from her home by strangers and is told it is for her protection. These strangers tell her she is not to be a sacrifice but must fight to live in order for the world to be saved.
La'tiera will not be swayed, however, her duty clear. Despite their clever lies, she will follow through on her destiny and do what is required. Her every effort will be put to freeing herself from her kidnappers and meeting her fate as planned.
Read More...
---
Paperback Books
---
ASIN: B00513TS8G
ISBN: 978-1934135273
---

© 2023 CraveBooks. All rights reserved