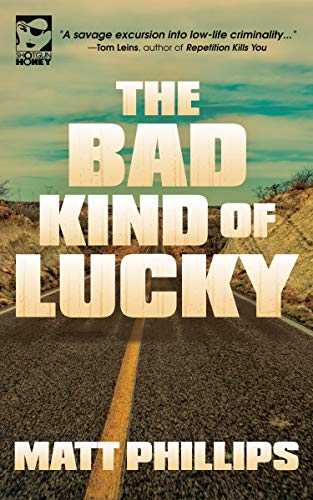 $0.99

$5.99

(Please be sure to check book prices before buying as prices are subject to change)

---
Remmie Miken is starting over after a bad run. He's got himself a crappy apartment in the big city and a job hustling burgers and fries. One night Remmie makes nice with a neighborhood gangster. So begins his quixotic pursuit of a whore-on-the-run and ten grand in cash. Heading south into Baja, Remmie brushes shoulders with lowdown crooks, a Catholic priest, cartel enforcers, a strawberry picker, and a wild-eyed expat.

The Bad Kind of Lucky is a twisted comedic noir that follows Remmie straight into the void.

Read More...
---
Paperback Books
---
ASIN: B07K9FKDQ4
ISBN: 978-1643960029
---

© 2022 CraveBooks. All rights reserved