The Rule of Thirds (A Grifter's Song Book 13)
The Rule of Thirds (A Grifter's Song Book 13)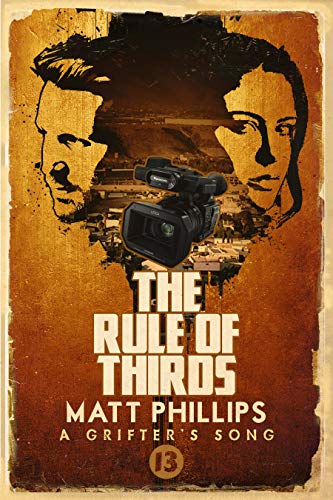 The Rule of Thirds (A Grifter's Song Book 13)
$2.99

$3.99

(Please be sure to check book prices before buying as prices are subject to change)

---
This is Tijuana, MX. Rachel's tending bar in a sex club and Sam's doing illegal errands for Chito Ochoa, a wannabe cartel enforcer.

They're looking for their next mark.

When Billy Jake, a dorky rich kid and ambitious documentary filmmaker, approaches Rachel about doing a doc on Mexican strippers, she convinces him there's a better story to tell. Does he want to penetrate a Mexican cartel? It just so happens she's got the keys to the kingdom. Sam takes Billy along for a few simple chores and it's like waving crank in front of a junkie—the rich kid takes the bait. But he'll need a kicker for his groundbreaking story, and Sam and Rachel know just the thing. All it'll take is forty Gs of Billy's money.

And why not buy in? This might be the greatest story Billy Jake ever gets to tell.

Read More...
---
---

© 2022 CraveBooks. All rights reserved