Low Tide Murder: A Paranormal Women's Fiction Cozy Mystery (The Seaside Psychic Book 1)
Low Tide Murder: A Paranormal Women's Fiction Cozy Mystery (The Seaside Psychic Book 1)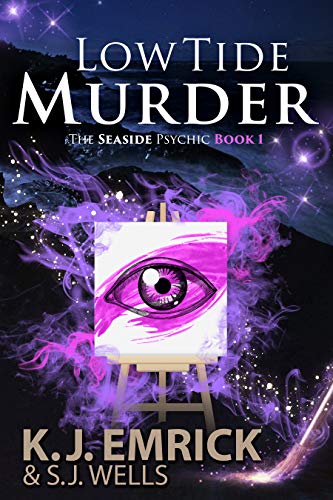 Low Tide Murder: A Paranormal Women's Fiction Cozy Mystery (The Seaside Psychic Book 1)
By K.J. Emrick
Free

$4.99

(Please be sure to check book prices before buying as prices are subject to change)

---
A horrific accident changes everything...


Maddalena D'Angelo had it all!

The perfect family, the perfect job, the perfect life. Until that fateful accident tore it all apart.

Waking from a coma she found her family gone and the life she knew was no more. Scared and confused, nothing made sense. Everything was too much.

But that wasn't the half of it...

There was the part that she couldn't share with anyone. The part about being able to see a burst of colors radiating out from everyone she came into contact with - even the priest they sent to talk to her after the accident. It was like the colors were a part of them, their spirits, their souls, changing with their mood. She sketched them and painted them and her art was infused with their spirit.

She couldn't go back to her life from before because only painful memories and regrets were left for her there.

So, she ran away from the tragedy and the ghosts of her family with the only living being left from her old life - her dog, Karloff.

To Seaside, Oregon.

At forty-three she was starting again - a new business, new friends, a new life. Living simply, by the ocean, things became somewhat normal again, in a different way.

She was... almost content.

Until...

Early one morning she discovered the body of a woman in a giant, pink inflatable flamingo, floating in the sea and around her, on the water, dark shadows were dancing on the tops of waves.

Shadows that had a life of their own and didn't represent anything good, that's for sure.

Things had changed for Maddalena again!

Now she was using her art to find a killer and solve a murder.

Can she work this mystery out before the shadows come for her?

For Maddalena - Mystery is an Artform...

Read More...
---
---
Leave a review about Low Tide Murder: A Paranormal Women's Fiction Cozy Mystery (The Seaside Psychic Book 1).
Login Now

© 2022 CraveBooks. All rights reserved