The Jaded Hunter (Tribes of the Vampire Book 2)
The Jaded Hunter (Tribes of the Vampire Book 2)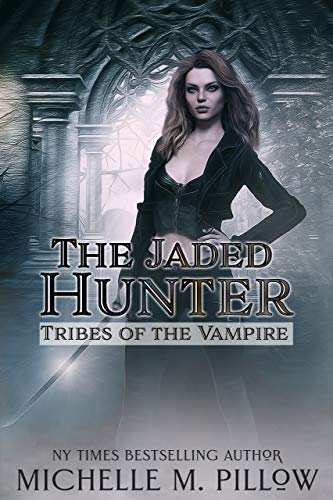 The Jaded Hunter (Tribes of the Vampire Book 2)
$5.99

(Please be sure to check book prices before buying as prices are subject to change)

---
Dark Paranormal Vampire Romance
by NYT and USAT Bestselling author, Michelle M. Pillow
"Interesting and complex characters that don't follow the standard romance rules...and the book is all the more enjoyable for it. Definitely recommended reading for vampire romance fans everywhere." LoveVampires Reviews

Vampire Hunter Jaden MacNaughton has been raised to do one thing—kill vampires. As a dhampir (half human/half vampire), she possesses supernatural gifts that better equip her to deal with the creatures of the night. Never has she doubted her purpose nor the sacrifices she's had to make...until the night a mission goes terribly wrong.
The ruling council of the eight vampire tribes sends Tyr, a Dark Knight and member of a secret group of immortal enforcers, to punish Jaden for her crimes against them.
When the elite warrior meets the beautiful dhampir, the battles begin. But what they feel goes against everything they were trained to do.


Praise for The Jaded Hunter

Recommended Read! 5 Stars! "JadedHunter is a spectacular story...The characters had a lot of chemistry, and setthe pages on fire with their passion...Truly a joy to read, I couldn't put it down until I was done." Fallen Angels

5 Stars! "Truly a wickedly dark, delicious tale!" Love Romances

5 Stars! "With her exemplary storytelling talent, Michelle Pillow always creates a tale that is unforgettable... In this emotional tale of redemption, I was completely hooked from the engaging first page until the shocking ending. Ms. Pillow is an exceptional writer." eCataRomance Reviews

"Recommended Reading for Vampire Romance Fans" LoveVampires Reviews
"The Jaded Hunter is a fast paced read with a good mixture of both action and romance that makes the pages turn faster and faster, right up until the end of the book. The story is well written with interesting and complex characters that don't follow the standard romance rules...and the book is all the more enjoyable for it. Definitely recommended reading for vampire romance fans everywhere." LoveVampires Reviews
Tribes of the Vampire Book Two
Length: Long Novel Plus
Urban Fantasy, Dark Paranormal, Vampire Romance
Read More...
---
---
More Books in this series from Michelle M. Pillow
View All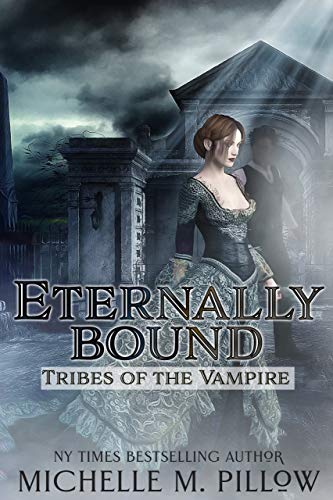 Fantasy, Horror

© 2023 CraveBooks. All rights reserved