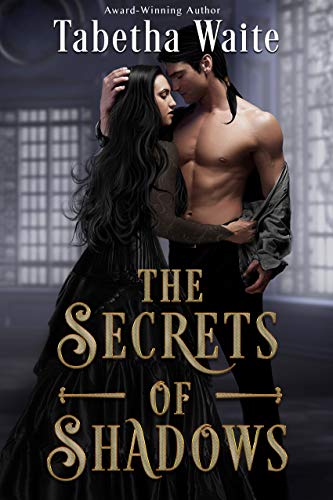 The Secrets of Shadows
$3.99
(Please be sure to check book prices before buying as prices are subject to change)
Davien Elswood, the Duke of Blackburn, isn't an ordinary man. Twenty years ago he was cursed with the powers of an aswang, and now he's forced to fight the beast within. But is it only metaphorical, or in truth? He is a member of the Order of the Friars of St. Francis, a cult where men of high standing perform any number of rituals. Because of these scandalous proceedings, they must protect the truth at all costs—even if it means sacrificing one of their own.

Cosette du Bouir is a poor, French orphan who spends her nights toiling as a seamstress in London while calling a dilapidated workhouse home. The only key to her past is a plain, silver locket with the cryptic inscription—To Mine … Be Mine. One fateful evening she meets the duke. He's fearsome and intimidating, and she prays that she never sees him again. However, this encounter sparks the return of her mysterious blackouts, where a phantom voice calls out to her.

Thrown together in the midst of magic and secrets, their paths intersect amid desire and chaos, until it all comes to a dramatic end. But who will be crowned the victor of this miserable fate?

Digital Books

Book Length: Novel – 150-320 Pages
Leave a review about The Secrets of Shadows. Login Now