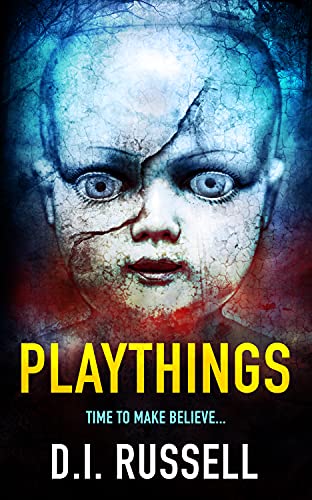 Playthings
By D. I. Russell
Free

$2.99

(Please be sure to check book prices before buying as prices are subject to change)

---
"They say a skilled puppeteer can manipulate anyone – or anything. With D.I. Russell pulling the strings, you're the marionette that's walked through the overgrown pathways and shown the terrors that cut right to humanity's core. Take his hand, but beware. When he writes horror, he's not playing around..." Zachary Ashford, author of When the Cicadas Stop Singing.

"They're just dolls, dear. Little girls made of wood and fabric and porcelain. That can't hurt you."

Charlotte Hayes has it all: a beautiful daughter, a successful husband, an idyllic home in the English countryside. A tragic event forces Charlotte to find her place in a new life thrust cruelly upon her, caught between her overbearing mother and alcoholic younger sister. Struggling with her grief, Charlotte is forced to face her past: a childhood condition long repressed, distorted memories, and secrets buried by her family.

Yet her sudden misfortunes centre around her husband's latest acquisition, an antique clown doll; a simple toy with its own dark past.

How can you know what's real...when even your memories lie?

Playthings. Time to make believe.

Read More...
---
---


© 2022 CraveBooks. All rights reserved