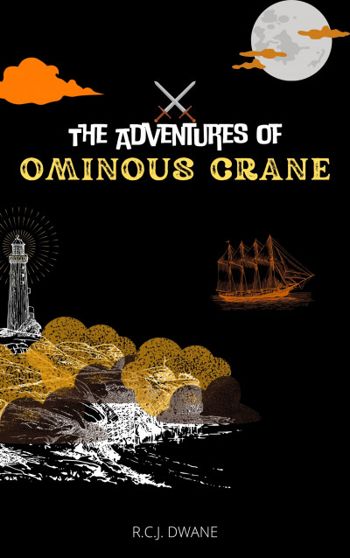 The Adventures of Ominous Crane
By Rory Dwane
Free
(Please be sure to check book prices before buying as prices are subject to change)
Rory C.J. Dwane is an author/artist living in the midlands of Ireland. He writes fiction in the genres Children, Fantasy, Horror and Literary (for now). As a child, Rory's favourite stories brought him many hours of joy, such as J.K. Rowling's Harry Potter series, Terry Goodkind's Sword of Truth series, Philip Pullman's His Dark Materials, the fabulous Asterix and Obelix comics, and many, many more!
He is currently finishing his first Fantasy novel, Tale of a Blackbird, and also has recently finished his first children's graphic novel, The Adventures of Ominous Crane, for ages middle grade and older, which he is self-illustrating.
When he is not writing, he enjoys music, art, food, and hiking in the woods with his family and dog.
Digital Books





ASIN:
9781005220020
ISBN:
9781005220020
Book Length: Novella – 60-150 Pages
Leave a review about The Adventures of Ominous Crane. Login Now