*Terms of Service
Promote Book
Guaranteed Listings on 13 eBook Websites
Ebook Booster has joined the Crave Book promotional network. There are some exciting changes to come in the very near future. Please contact us here if you have any questions.
Note: If you are a publisher, kindly signup here and you can manage authors in one place.
Author Dashboard
✕
Sign Up To The Dashboard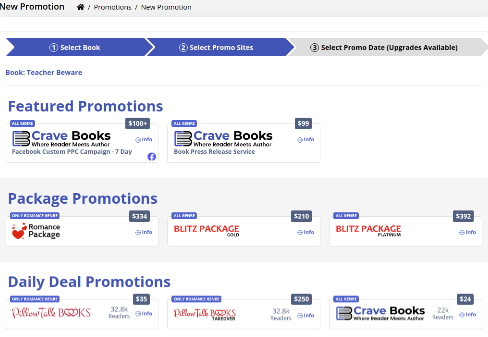 Dashboard Benefits
New Smart Promotion system, run promos across multiple sites with one checkout.
Easily re-run promotions on any given day.
See the Click Through Rates on promotions (website & newsletter).
Manage all your promotions on one simple dashboard.
Get more reviews with our Read & Review program (coming soon).
Connect directly with readers who are interested in your genre.
Easy book series promotion.