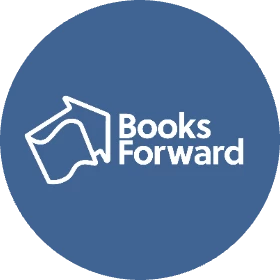 Contact Us
Books Forward

Verified Gold Account

This is a legacy verified account. It may or may not be notable. Learn more
Publisher
Books Forward exemplifies excellence in book marketing and promotion. We represent New York Times bestsellers, national award-winning books, and books that catch fire digitally, across multiple platforms and social media. We create ambitious campaigns with limitless possibilities for sparking national and regional media coverage, creatively cutting through the noise of 3,000 books published on average each day. We represent some of the finest publishers, authors and books around the world, with clients hailing from 50 states and seven countries.
You want to sell books, or you have an important message to share? The first step to reaching your goals is marketing your book.
Books Forward is a full-service author publicity and book marketing firm. Our team consists of professionals who specialize in media relations, new-model book tours, social networking, online visibility, book trailer production and website development, specifically for the book publishing industry. Below is a sampling of services we offer, as our author publicity and book marketing campaigns are always tailored to the individual author and book.