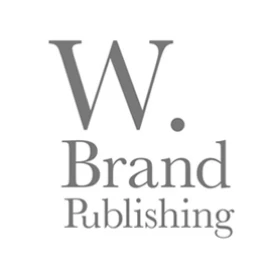 Contact Us
W. Brand Publishing

Verified Gold Account

This is a legacy verified account. It may or may not be notable. Learn more
Publisher
W. Brand Publishing is an independent boutique hybrid publisher.
The mission of W. Brand Publishing is to facilitate, produce, publish, and promote positive stories of triumph, survival, diversity, and compassion.
We believe stories must be told and we are not afraid to break new ground to reach wider audiences.
We believe in our authors and we tell their stories with integrity.
We believe in diversity, equality, and inclusion.
We are grateful for every opportunity and the trust our authors bestow on us to tell their stories.
We are all on this journey together and our goal is to connect people through stories.
W. Brand Publishing has several imprints: W. Brand Publishing - Memoirs, ONBrand Books - Non-fiction, Hildebrand Books - Fiction, Idun - YA Fiction, wee b. books - Children's chapter books
We do not publish the following: horror, erotica, cookbooks, poetry or children's picture books