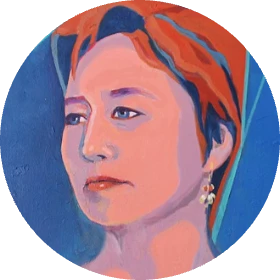 #Followers: 145
Follow
Contact
Sabine Frisch

Verified Platinum Account
Author
ABOUT THE AUTHOR
I can't remember a time in my life when I haven't been writing and making stuff up - much to the dismay of my parents who called it 'lying'. I've had the great fortune of living in many different countries in the world - my native Europe, South East Asia and Canada - and all of the experiences and impressions I have seen find their way into my stories. And let's face it, my friends were getting somewhat tired of my endless tales! I am impatient, intense and thorough.
I grew up in a little town in Germany, the kind of town nobody leaves because no one can see that far. I don't have many hobbies beyond digital art, reading and making stuff up. I've spent my life reading books, analyzing and writing them by day and night. I love sitting in my sun room, looking out over the lake Ontario, reading, wondering how I would have written that story.
I like beer. Bavarian beer you've likely never heard of. I also like jumping out of perfectly good airplanes - I usually bring a parachute.