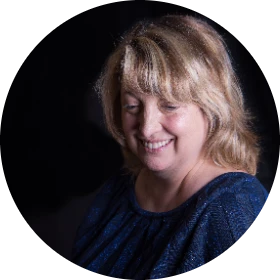 Contact Us
Alice (Spaulding Taylor) McVeigh

Verified Gold Account

This is a legacy verified account. It may or may not be notable. Learn more
Publisher
Alice has written contemporary fiction for Orion/Hachette, speculative fiction with UK's Unbound, as Spaulding Taylor, and historical fiction with Warleigh Hall Press.
Her books have been quarterfinalists in the BookLife Prize, "Editors Picks" at Publishers Weekly, gold medallists in the Pencraft, Incipere, eLit, Global and Historical Fiction Company book awards. They have won Kirkus stars and IPPYs, and been finalists in CIBA's Goethe, Cygnus and Chatelaine book awards, the International Book Awards, the Eric Hoffer Book Awards, the Wishing Shelf Book Awards and many others.
A long-term Londoner, she worked as a professional cellist for over fifteen years, with orchestras including the BBC Symphony.
She is married to Simon McVeigh: they share one daughter, two dachshunds, a second home in Crete and an untreatable addiction to tennis.