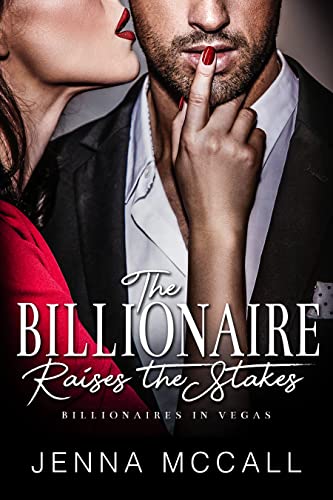 The Billionaire Raises the Stakes: A Billionaire Makes a Bet Romance (Billionaires in Vegas)
By Jenna McCall
$2.99
(Please be sure to check book prices before buying as prices are subject to change)
He's a billionaire gambler, but Emma Seeger doesn't take risks. She runs a high-stakes poker game, by the books, by her own rules. No fraternizing with the clients, never front a player, and most definitely no private bets. Then the sexy man challenges her rules by appealing to her secret fantasies. Suddenly, she's never been so eager to lose.
William Killian knows a good play when he sees it, and Emma may be his best move yet. The attraction is instant and his heart falls nearly as quickly. The wariness in her eyes warns him the stakes are high...but months of cat-and-mouse games have led them to finally meeting face-to-face and he's ready to put it all on the line.
A sexy billionaire makes a bet short and steamy romance. Part of the Billionaires in Vegas series, which can be read in any order. No cliffhanger.
Leave a review about The Billionaire Raises the Stakes: A Billionaire Makes a Bet Romance (Billionaires in Vegas). Login Now