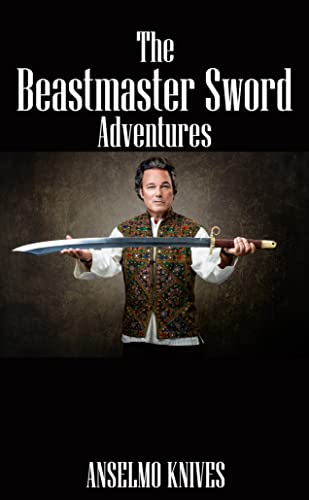 The Beastmaster Sword Adventures
$12.99
(Please be sure to check book prices before buying as prices are subject to change)
The Beastmaster Sword was originally crafted in 1981 by the dangerous and creative mind of legendary sword and knife maker Victor Anselmo. In 2015, John Anselmo brought Anselmo Knives and his father's masterpiece back to life for a whole new generation to marvel and admire.
What you are about to read has been years in the making. We at Anselmo Knives, along with The Write Stuff Publishing House, hope our dedication to the legacy of Victor Anselmo and this phenomenal weapon comes across in the following pages and that you enjoy these new tales of fantasy adventure as much as you did the original.
To fans of the original film- this is not a continuation of that tale. That is not our tale to tell. This is what came before. Long before. We understand that nothing will ever take the place in your heart of your first introduction to the Beastmaster Sword © ®, but we hope these new stories fascinate, thrill, inspire, and most of all, entertain you.
Digital Books

Book Length: Novel – 150-320 Pages
Leave a review about The Beastmaster Sword Adventures. Login Now