God Quotes
In these quotes, the writer writes about God's powers and how they take care of us. God is Good. You're free to think whatever you need; we've all been given free will to choose the route we take in life. Seek the facts and find God, and you'll find him. This kind of quote helps to conquer your hardships and allows you to change yourself into a far better person. Crave Books is a one-stop solution for these types of Quotes.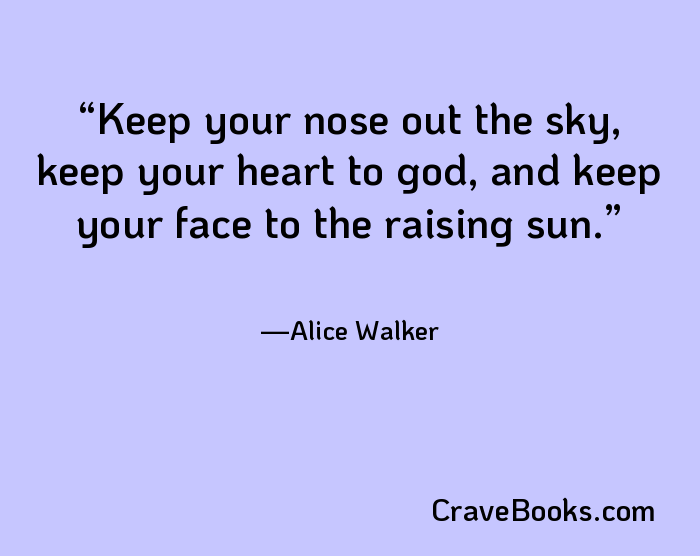 Keep your nose out the sky, keep your heart to god, and keep your face to the raising sun.
Alice Walker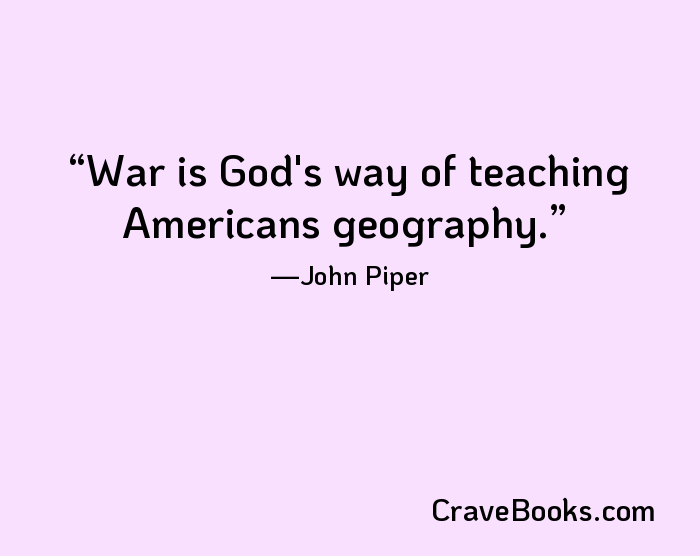 War is God's way of teaching Americans geography.
John Piper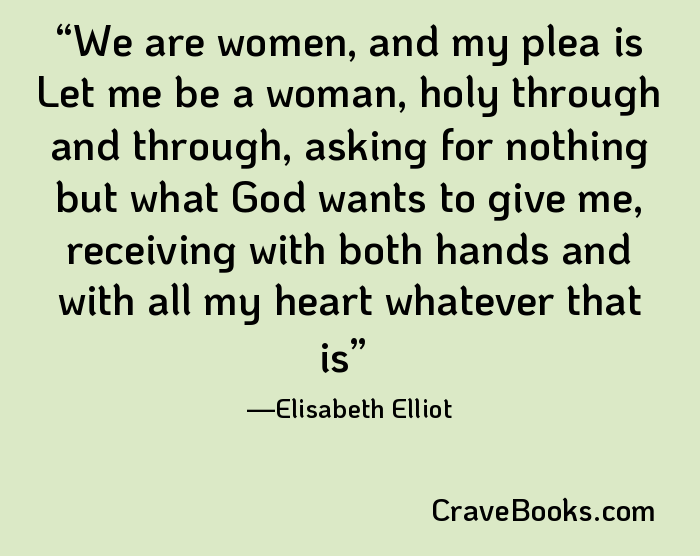 We are women, and my plea is Let me be a woman, holy through and through, asking for nothing but what God wants to give me, receiving with both hands and with all my heart whatever that is
Elisabeth Elliot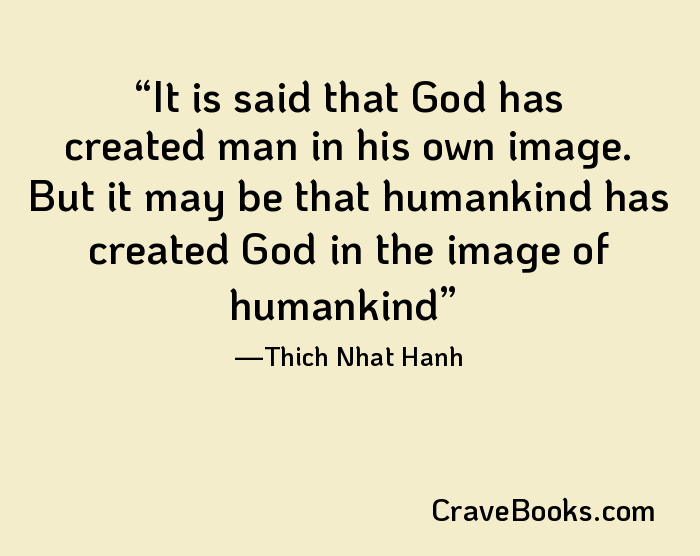 It is said that God has created man in his own image. But it may be that humankind has created God in the image of humankind
Thich Nhat Hanh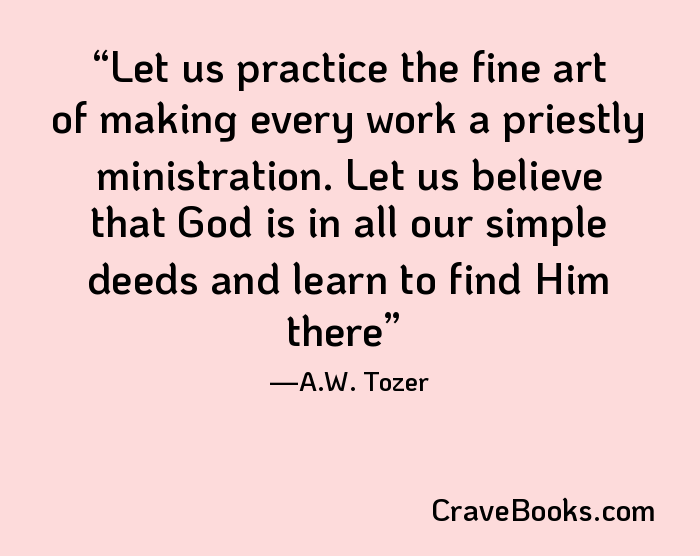 Let us practice the fine art of making every work a priestly ministration. Let us believe that God is in all our simple deeds and learn to find Him there
A.W. Tozer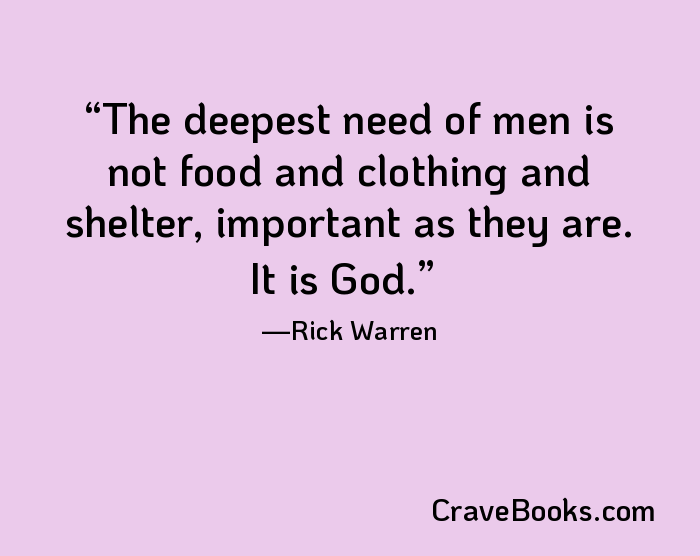 The deepest need of men is not food and clothing and shelter, important as they are. It is God.
Rick Warren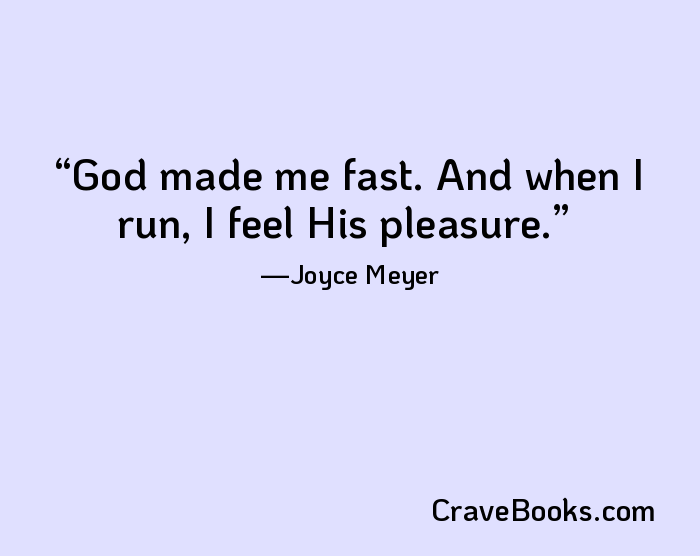 God made me fast. And when I run, I feel His pleasure.
Joyce Meyer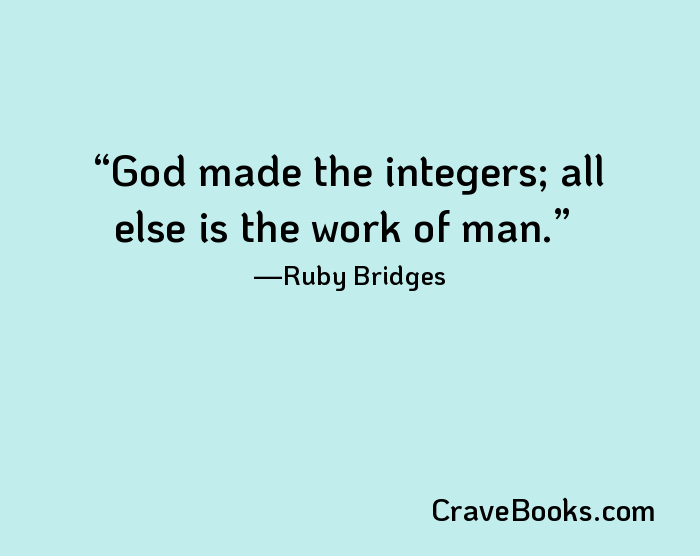 God made the integers; all else is the work of man.
Ruby Bridges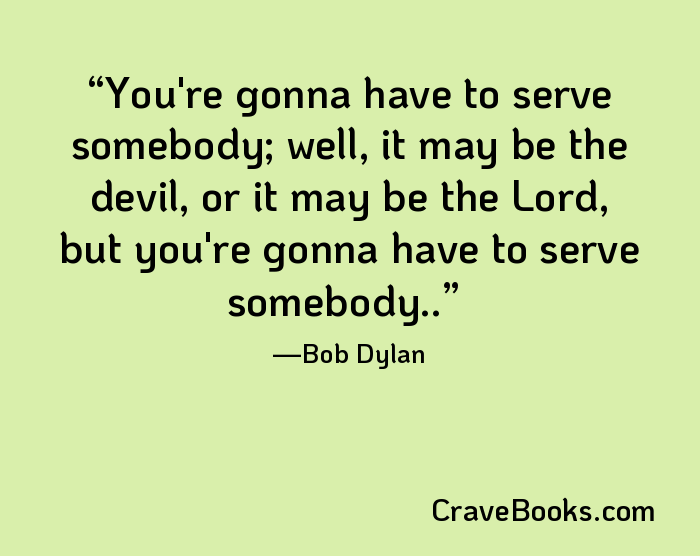 You're gonna have to serve somebody; well, it may be the devil, or it may be the Lord, but you're gonna have to serve somebody..
Bob Dylan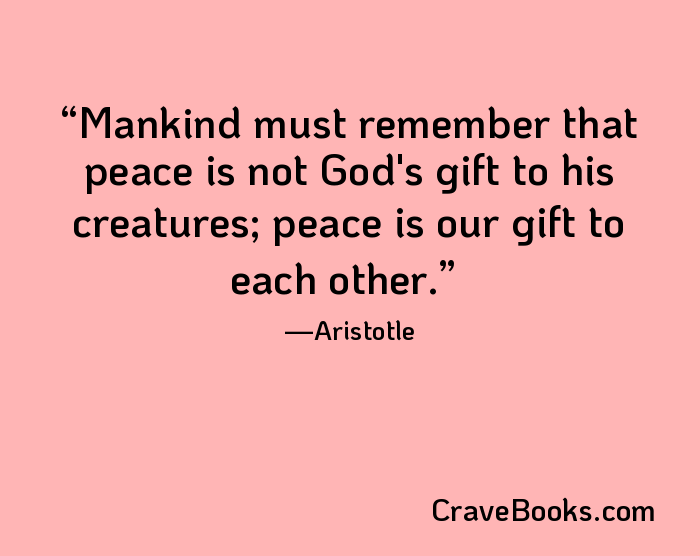 Mankind must remember that peace is not God's gift to his creatures; peace is our gift to each other.
Aristotle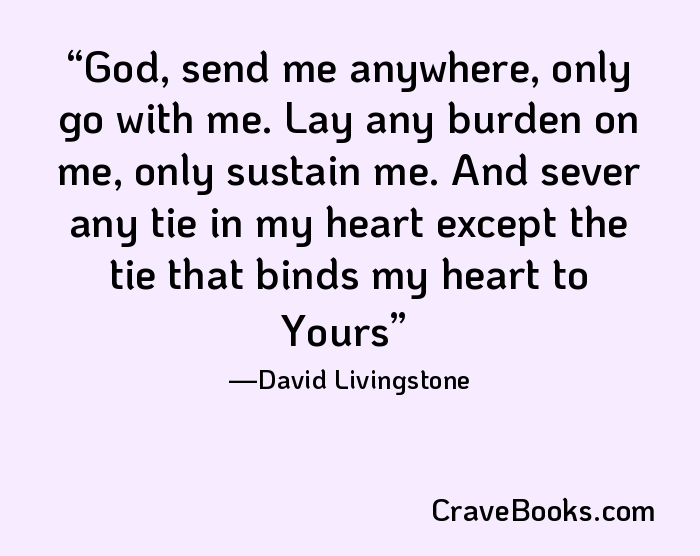 God, send me anywhere, only go with me. Lay any burden on me, only sustain me. And sever any tie in my heart except the tie that binds my heart to Yours
David Livingstone