Truth Quotes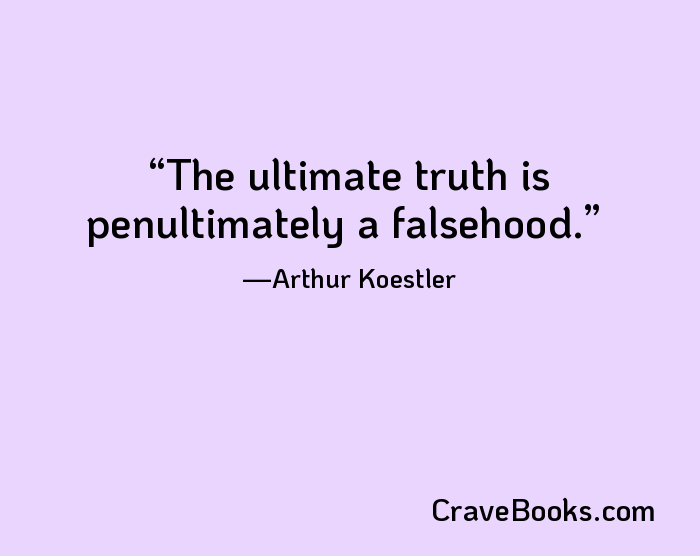 The ultimate truth is penultimately a falsehood.
Arthur Koestler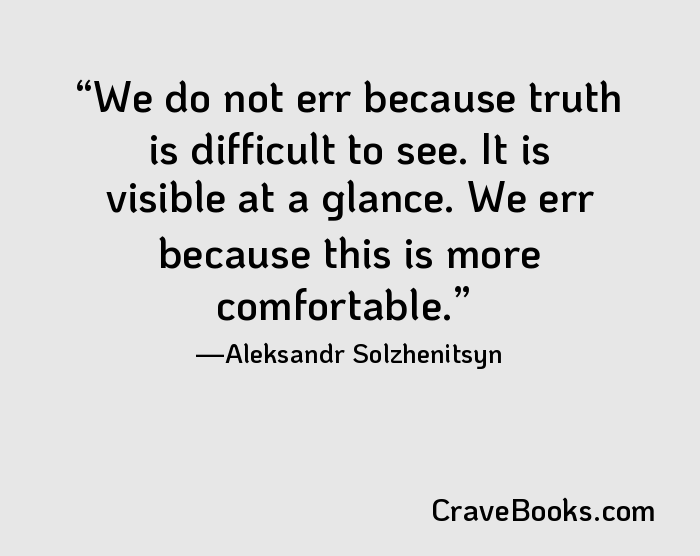 We do not err because truth is difficult to see. It is visible at a glance. We err because this is more comfortable.
Aleksandr Solzhenitsyn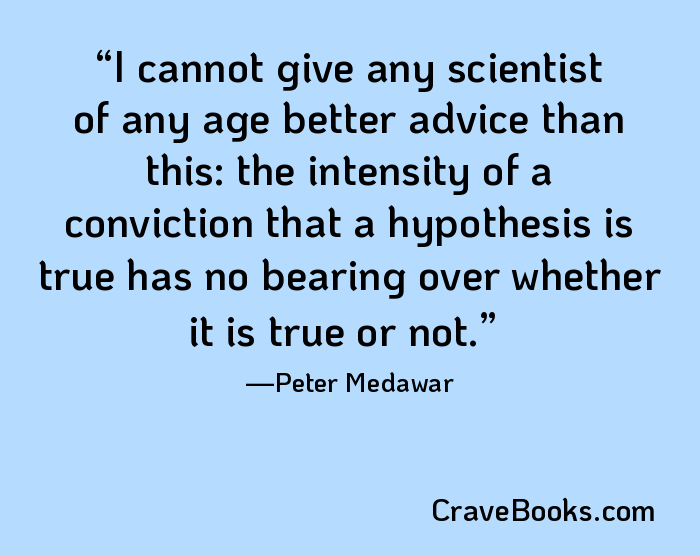 I cannot give any scientist of any age better advice than this: the intensity of a conviction that a hypothesis is true has no bearing over whether it is true or not.
Peter Medawar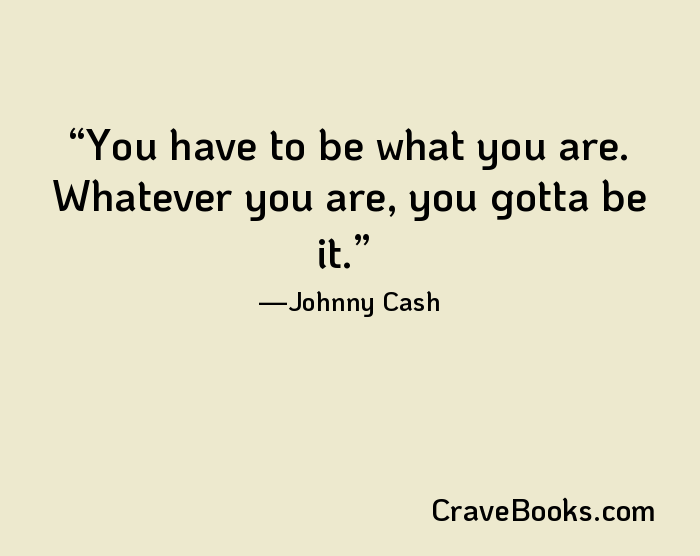 You have to be what you are. Whatever you are, you gotta be it.
Johnny Cash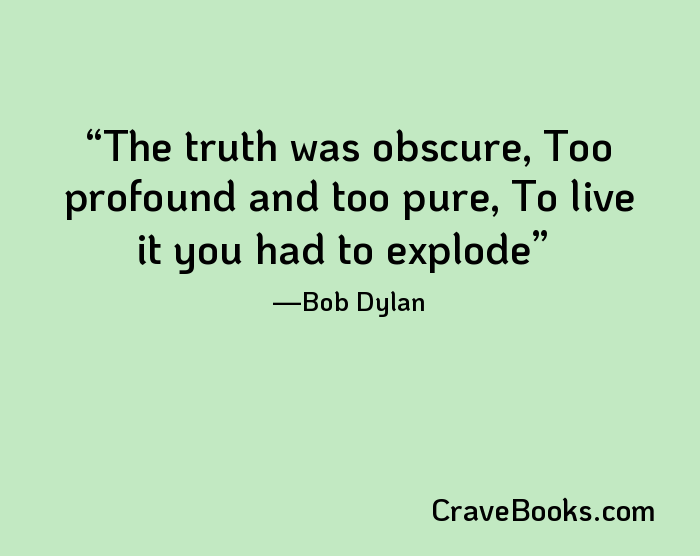 The truth was obscure, Too profound and too pure, To live it you had to explode
Bob Dylan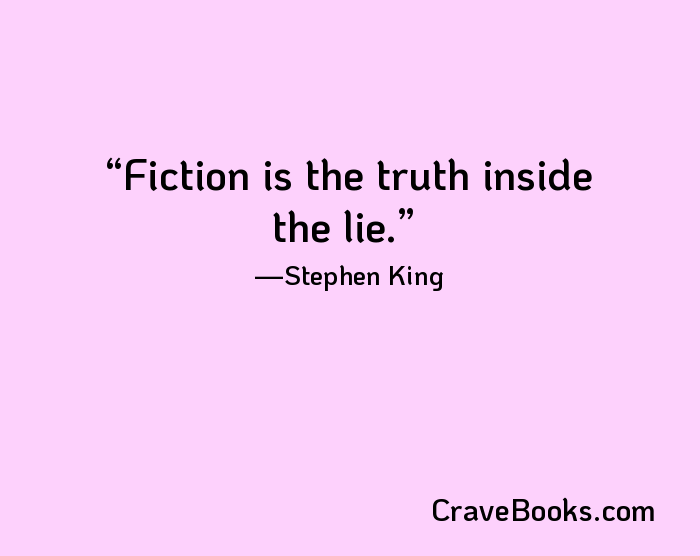 Fiction is the truth inside the lie.
Stephen King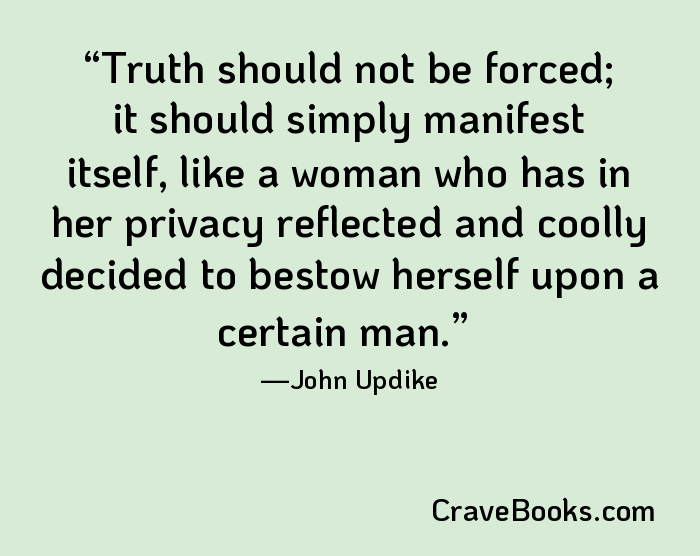 Truth should not be forced; it should simply manifest itself, like a woman who has in her privacy reflected and coolly decided to bestow herself upon a certain man.
John Updike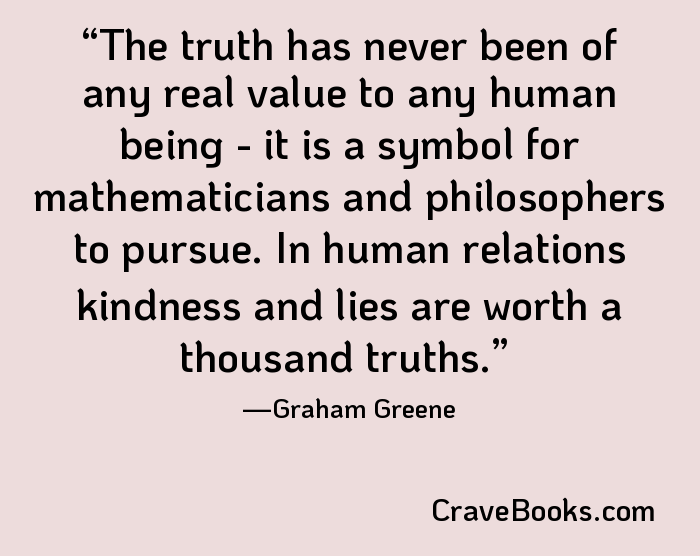 The truth has never been of any real value to any human being - it is a symbol for mathematicians and philosophers to pursue. In human relations kindness and lies are worth a thousand truths.
Graham Greene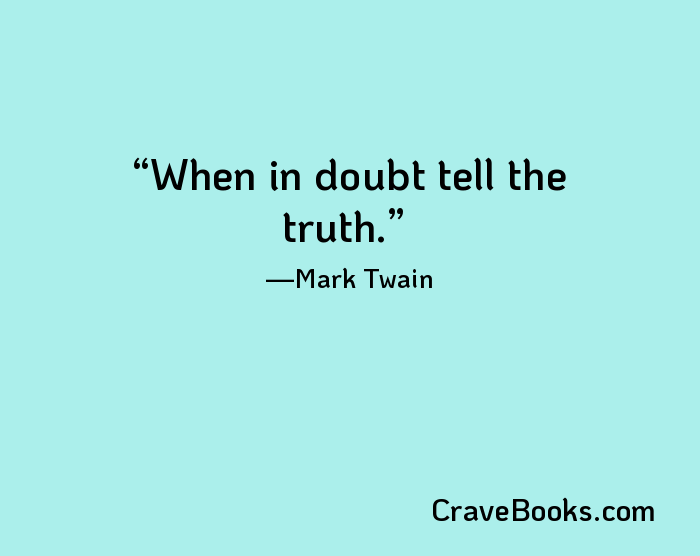 When in doubt tell the truth.
Mark Twain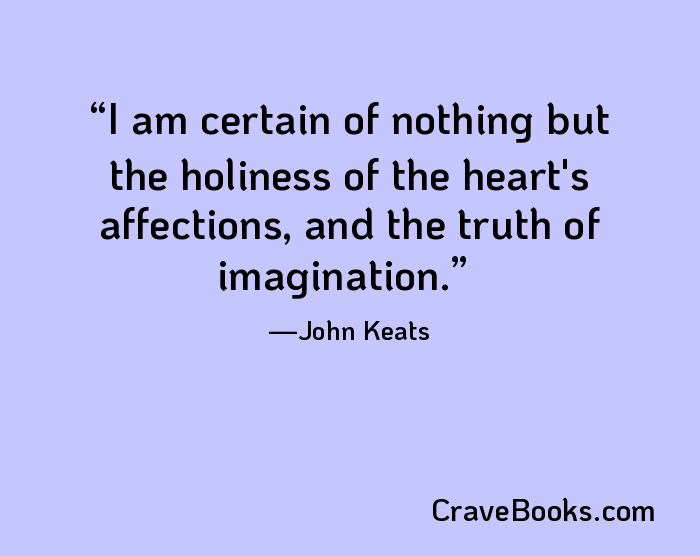 I am certain of nothing but the holiness of the heart's affections, and the truth of imagination.
John Keats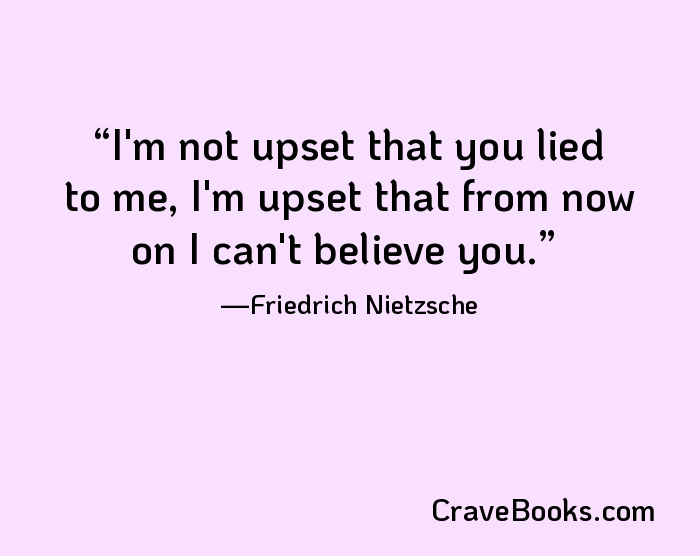 I'm not upset that you lied to me, I'm upset that from now on I can't believe you.
Friedrich Nietzsche