Mayhem for Her Majesty (Book 2 in A Cozy Beatles Mystery Series)
Mayhem for Her Majesty (Book 2 in A Cozy Beatles Mystery Series)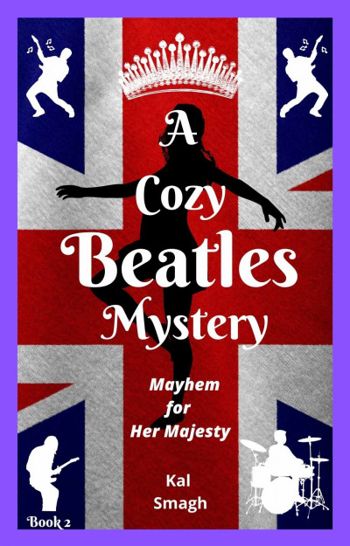 Mayhem for Her Majesty (Book 2 in A Cozy Beatles Mystery Series)
$3.99

$9.99

(Please be sure to check book prices before buying as prices are subject to change)

---
A fun and easy read, filled with humor and a touch of mystery in 1960s Britain.

Super smart Helen's reward from the Beatles is a weekend trip to London to see their much anticipated Royal concert...only strange things are happening at the 1963 Royal Command Performance...and the Beatles desperately need amateur sleuth and fan club helper Helen to figure it out...and save the show!
Who did it? Who has the power to bump the Beatles?

It's 1963...the Beatles are putting out hit after hit...and Super smart Helen must unravel why the Beatles are mysteriously bumped from playing for the Royals...It was supposed to be a star studded weekend in London...but now it's an awkward disaster...can she figure it out and fix the playbill in time to help the Beatles get their biggest-ever break? Or is this snub the end of Helen, and the Beatles hopes for an audience with the Queen Mother?

One thing's for sure...Helen will stop at nothing, no matter how far she has to go...how hilarious it gets...or how knackered she gets in the process...

Helen's thrilled to travel at Brian Epstein's direction to swinging London, checking into the posh Mapleton Hotel, adjacent to the Prince of Wales Theater...where the crowds are surging in the streets behind barricades of Bobbies in anticipation of the Beatles.

Only a mysterious someone doesn't want things to work out and gets them bumped from the show...

Overwhelming odds against her, high ranking political figures conspiring to thwart her, Helen must figure out who is behind this debacle in the making, what they want, how to fix it...and it has to happen fast because the Beatles have just arrived ...and London is going bonkers...

Here goes Helen...taking on the establishment to support the Beatles she loves...and they need Helen to come through now more than ever! 

Do the cheeky Beatles have something to say about it? You can count on it...

With a cast of quirky and loveable characters, including John, Paul, George and Ringo, the Queen's own staff, Lords and Ladies, (and perhaps a budding love interest for Helen?)...It's a big weekend to remember...for Helen, the Royals, and especially the Beatles!

Click BUY NOW and start your adventure

(This fictional novel is intended for most ages. No Beatles are harmed, mild language, no graphic descriptions of violence, or bedroom activities)

About the Series: Follow super smart amateur sleuth and Beatles fan club helper Helen Spencer as she solves mysteries for the Beatles...and usually gets in over her head. Whether in Liverpool, London, the USA and everywhere else the Beatles lived, visited and performed, Helen uses her brilliance and persistence to figure problems out and help John, Paul, George and Ringo to bring their music to the world...with hilarious results every step of the way.

Read More...
---
---
More Books in this series from Kal Smagh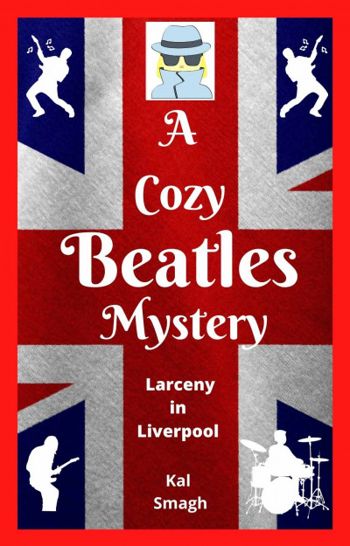 Cozy Mysteries, Fantasy, General Fiction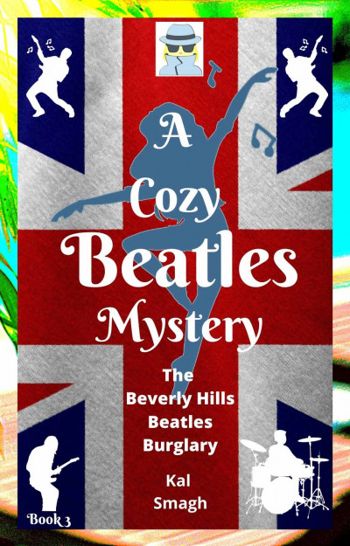 Cozy Mysteries, Fantasy, General Fiction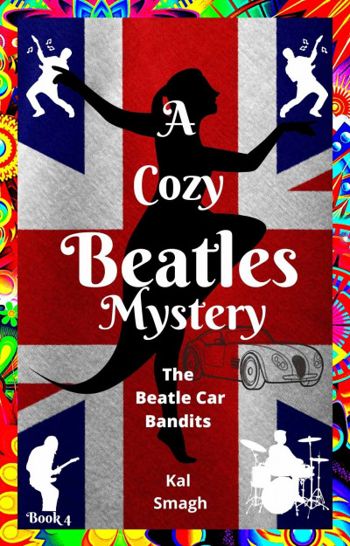 Cozy Mysteries, Fantasy, General Fiction

© 2022 CraveBooks. All rights reserved