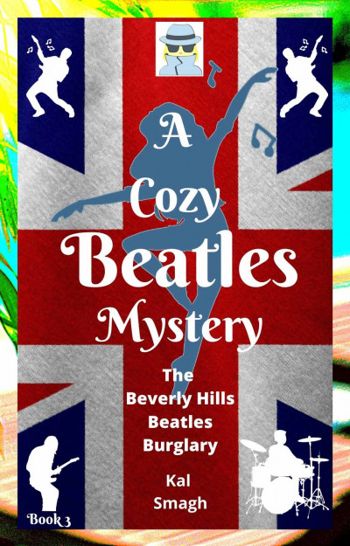 The Beverly Hills Beatles Burglary
$3.99

$9.99

(Please be sure to check book prices before buying as prices are subject to change)

---
The Beverly Hills Beatles Burglary... 1964...Helen must use all her wits, and her mother, to find who stole George Harrison's new Rickenbacker 12 string...before the Beatles play at the Hollywood Bowl on their first tour of America.
Can she do it? Can she survive her mother? Will she come through for the Beatles, or will the show fail, and with it Helen's hopes to keep working for the Beatles?
Excerpt from the PROLOGUE for The Beverly Hills Beatles Burglary

Daily Mirror Supplement Online

Starr Increases Reward For Unsung Hero

Sir Richard Starkey, the Beatle more widely known by his stage name, Ringo Starr, has added his thoughts, and another $500,000 of his own money, to the desire of his former Beatles band mate and friend Sir Paul McCartney to find the mysteriously hidden Helen Spencer. The two surviving members of the 1960s supergroup have both been reticent to share their reasons why they're seeking Ms. Spencer.

Starr said at a recent promotion for his traveling show Ringo's All Starrs, "Helen was a bedrock supporter as I first joined the band...always ready to jump in and work. Her mother was a little scatterbrained, in a lovable way, so she must have grown up needing to take charge. Whatever it was that made her who she was, it benefited the Beatles greatly."
When asked what she had contributed that made her so sought out even after all these years, Ringo replied, "She was always good for a laugh. She was over her head with the media and the fans and helping in the fan club. And the problems. I can't tell you how many times I figured she was done for, or Brian was going to fire her. But we loved her too much to let her go. She brought peace and love to us."
He was asked why her name had never come up before, and how they had lost contact.
"She's never really left my thoughts, truthfully. I still think of her even if I may not have spoken of it. Next you're going to ask me where I think she is. Well, I haven't the foggiest. So, the reward, you know. We've tried other things to find her. No luck. She was always so smart it's not surprising. But we have something for her from long ago. A gift."
When asked what the gift was Ringo did not share further, adding only, "That's between the Beatles and Helen. Paul and I agreed not to say anything more publicly."
Beatles fans are speculating wildly, some of the guesses being memorabilia like John Lennon's signature glasses or one of George Harrison's famous guitars.
"No, it's nothing like that. Those things belong to the families, anyway. Not ours to give. No, it's from all four of us. That's all I'll share."
When asked if he supported Ms. Spencer's right to privacy, Sir Richard said, "Yes I do. Believe me, if anyone supports a person's privacy it's going to be Paul and I. But this is important and long overdue."
Where are you, Helen Spencer?
The Beatles want to know, and so does the world.
(Releasing on June 22, 2021...Available for Pre-order now...BUY it now!)
Read More...
---
---
More Books in this series from Kal Smagh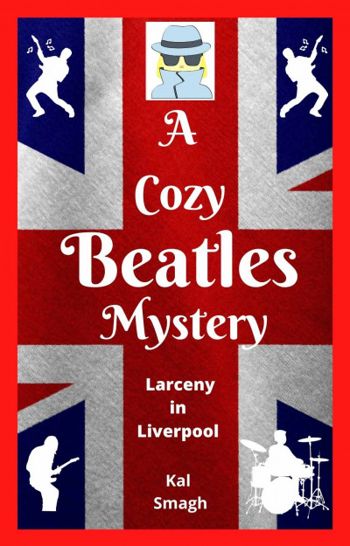 Cozy, Historical, Humor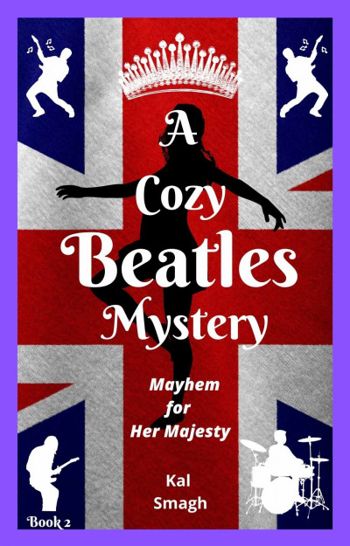 Cozy, Historical, Humor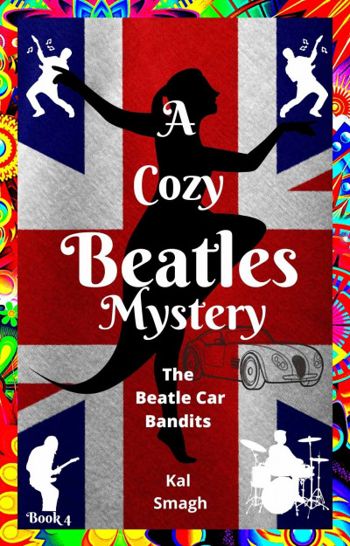 Cozy, Historical, Humor