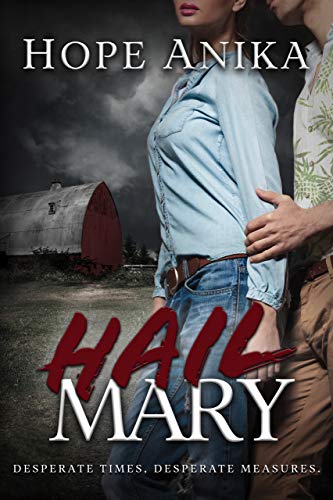 Hail Mary: A Romantic Suspense Novel
$4.99

(Please be sure to check book prices before buying as prices are subject to change)

---
◆◆◆ 2021 FINALIST, THE VIVAN AWARD ◆◆◆
"Hardy har har," Wynn retorted. "How did it happen?"
"How did what happen?"
The growl in his voice probably cowed a great many folks. She didn't happen to be one of them. Even if he was big and intense and talked about delivering death like it was the mail. "Your leg."
He didn't respond. Instead, he stood at the sink and stared out into the storm.
"Is it a state secret?" she wanted to know. "A matter of national security? An injury suffered while on a clandestine mission that you can't talk about under penalty of death? Did they make you swear on a Bible?"
"You're a piece of work," he said.
"I know." When he turned to glower at her, she smiled. "It's a gift."
His gaze fell to her mouth, and awareness speared through her, a hot, electric slide that made her cheeks burn.
He was attracted to her, the same way she was attracted to him. And he didn't like it.
Not one bit.
You and me both, bucko...
◆◆◆
When a local bank robbery brings newly elected Sheriff Beau Greystone to Wynn Owens' front door, she has only two things to give him: the endless bounty of her caustic wit and a one-finger salute. Wynn has history with the law, none of it good. And the notion that one of her elderly tenants might have something to do with the robbery is just plain crazy.
A former DEA agent, Beau owes his newly minted badge solely to his meddling aunt and his own foolish indifference. Recovering from the murder of his wife—and the debilitating injury caused by the explosion that killed her—Beau has been happily checked out for some time. But the people of Blossom Hills are counting on him to do his job, and bringing a bank robber to justice is a fine place to start…until the killer that's haunted the town for the last decade abruptly returns.
Wynn has a tenant to exonerate; Beau, a killer to catch. Neither is prepared for the compelling but unwelcome current between them, or the unexpected circumstances that will force them to reassess the rules by which they live. But the clock is ticking, and they must decide: adapt and evolve, or surrender to the past and the dark malevolence that has risen within it….
A steamy thriller with characters you won't forget…romantic suspense at its best.
★★★★★
"Sexy, suspenseful, and surprisingly funny. I couldn't put it down!"
★★★★★
"Nobody, but nobody writes a book like Hope Anika!"
Read More...
---
---
More Books in this series from Hope Anika
View All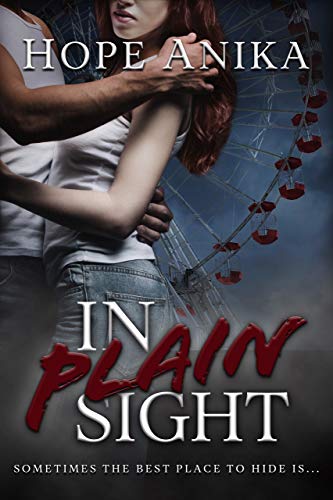 Sweet Contemporary, General Romance, Romantic Suspense, Women's Fiction

© 2022 CraveBooks. All rights reserved