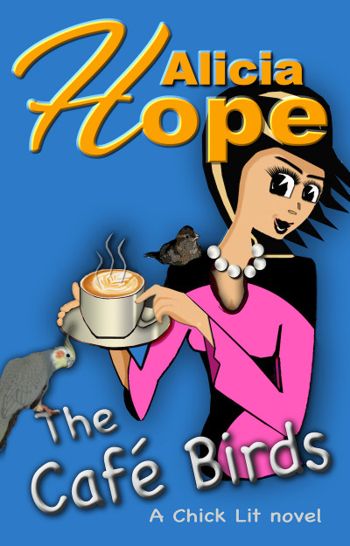 The Cafe Birds
By Alicia Hope
$3.99
(Please be sure to check book prices before buying as prices are subject to change)
In the style of The Jane Austen Book Club comes a tasty slice of suburban life and a hearty serving of true friendships.
Five Aussie BFFs calling themselves the 'café birds' meet regularly to share the ups and downs of modern life, supporting and encouraging one another over not-so-skinny cappuccinos and cake.
Paige's marriage to a PTSD-afflicted soldier and her newly established business both hover on the brink, but will the solution to one push the other over the edge?
A devastating discovery rocks the foundations of Caitlin's world, thrusting her into the arms of an unconventional – did someone say imaginary? – new beau.
Already burdened with an overly generous helping of guilty secrets, and now served a bad-tasting batch of gluten intolerance, dinner party doyenne Megan has a lot on her plate. As does lonely widow Nita, who feels her life and relationship with her newly 'Goth' teenage daughter have come adrift.
And gorgeous Grace appears permanently typecast as trophy girlfriend to a succession of unworthy suitors, a situation that can't go on forever – not if her friends can help it!
'This novel presents a slice of life. The characters in the book are truly human. Readers will laugh, cry, and hope that they too can become members of The Café Birds.' – reviewer Kathleen M Lance.
ASIN:
B01MYFPJ11
ASIN:
978-0-6450625-3-3
More Books in this series from Alicia Hope
Leave a review about The Cafe Birds. Login Now