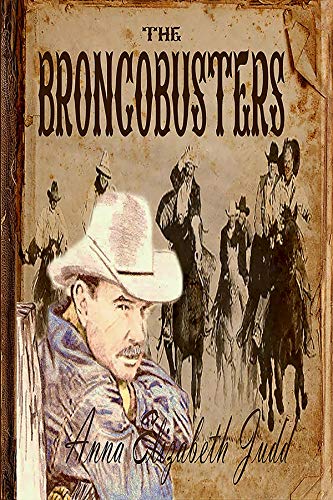 The Broncobusters:
$-1
(Please be sure to check book prices before buying as prices are subject to change)
In the west, cacti
grow abundantly while trees remain
scarce. The hills become mountains when
you are chasing a cow across the Sonora southwest. As the ground clears from
the lack of rainfall in the summers, small thickets of shrubbery get so dense it's hard to see where they start and stop.
These are the areas where the hardiest of
wild cows survive and are the most difficult to catch. Mathew takes over his
father's ranch when he is tragically killed. He began his taming horse career at a young age. While
Mathew's Grandfather loved the wild cow hunt, his father was more inclined to taming
horses. So, he followed his dream and taught his young son the craft.
As the Spinhirne Ranch grows famous for its breeding stock a
man (Samuel) from south Texas comes to the desert and makes Mathew an offer, he
can't refuse. The two conspire to create America's first Quarter Horse Ranch. Amid
his, encounter Mathew is introduced to Steel Dust, one of the original foundation
sires of every horse in North America. Nevertheless, one stallion (Cash) raised
by Mathew, faces Steel Dust head-on in a match race, of which the outcome
remains to be seen.
As Mathew struggles
to fill his father's shoes, he meets the love of his life, faces a near-death
experience on their last cattle drive, and returns home with an unexpected
presence. 
Digital Books



Book Length: Novel – 150-320 Pages
More Books in this series from Anna Elizabeth Judd
Leave a review about The Broncobusters:. Login Now