Books Quotes
Those quotations are based on novels, known as book quotes. Many people have particular memories of the novels that have inspired us and have heard that the profound impact that reading the proper book can have in the ideal moment. These quotes especially inform us of the importance of books in our own life. You can explore the wide range of quotes at Crave Books.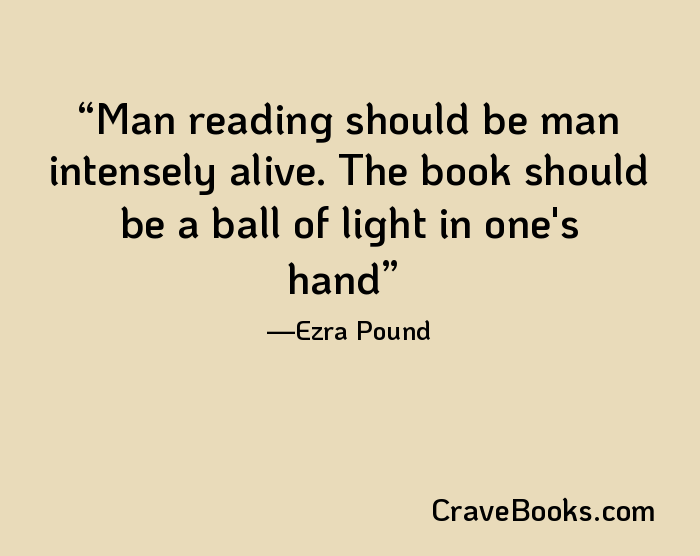 Man reading should be man intensely alive. The book should be a ball of light in one's hand
Ezra Pound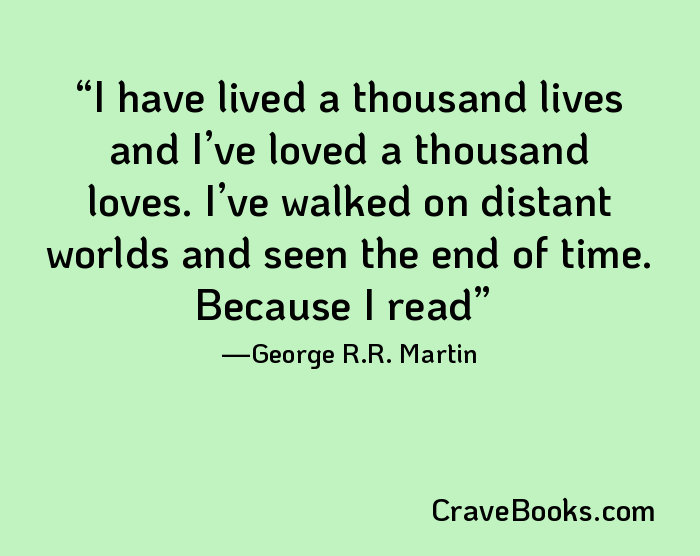 I have lived a thousand lives and I've loved a thousand loves. I've walked on distant worlds and seen the end of time. Because I read
George R.R. Martin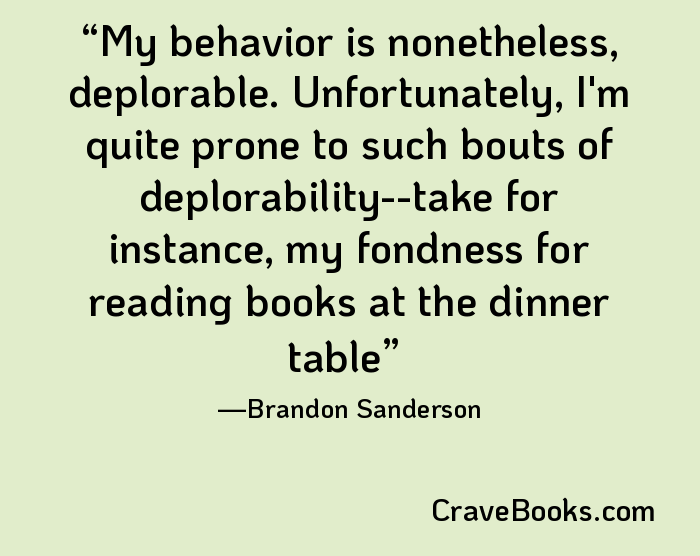 My behavior is nonetheless, deplorable. Unfortunately, I'm quite prone to such bouts of deplorability--take for instance, my fondness for reading books at the dinner table
Brandon Sanderson
There is a great deal of difference between an eager man who wants to read a book and a tired man who wants a book to read
G.K. Chesterton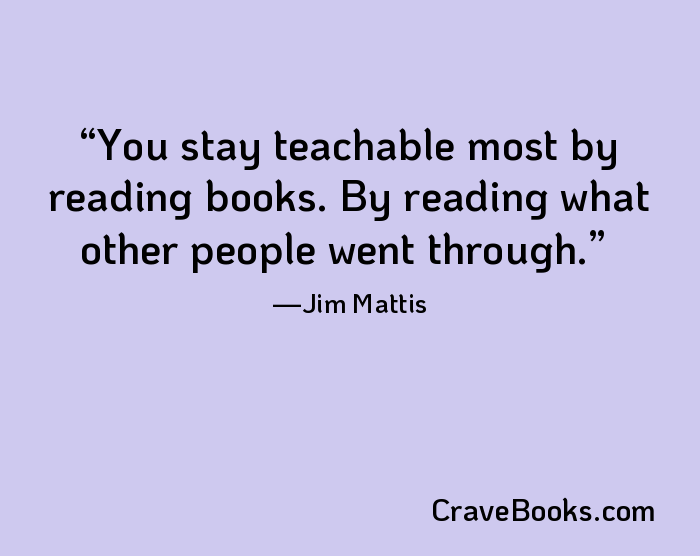 You stay teachable most by reading books. By reading what other people went through.
Jim Mattis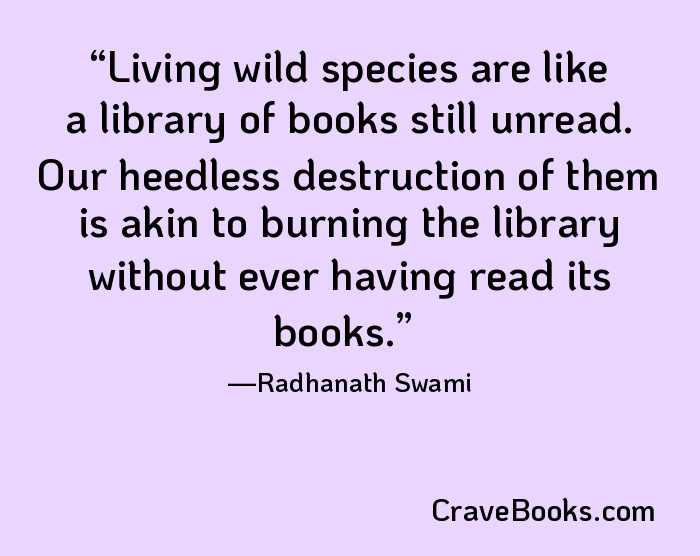 Living wild species are like a library of books still unread. Our heedless destruction of them is akin to burning the library without ever having read its books.
Radhanath Swami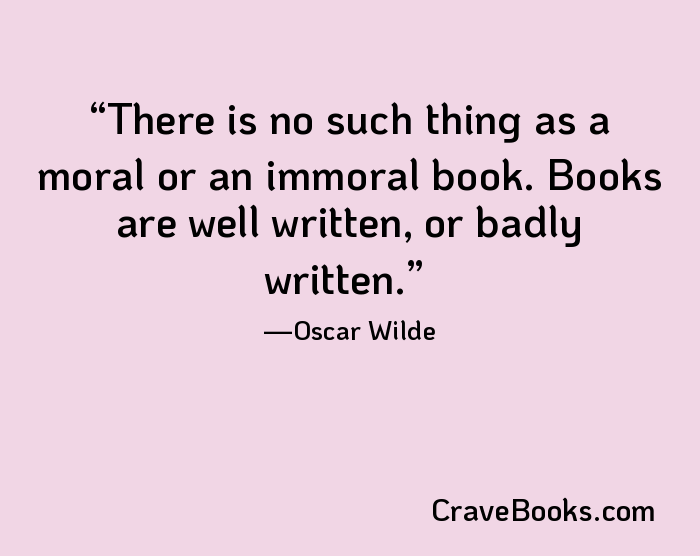 There is no such thing as a moral or an immoral book. Books are well written, or badly written.
Oscar Wilde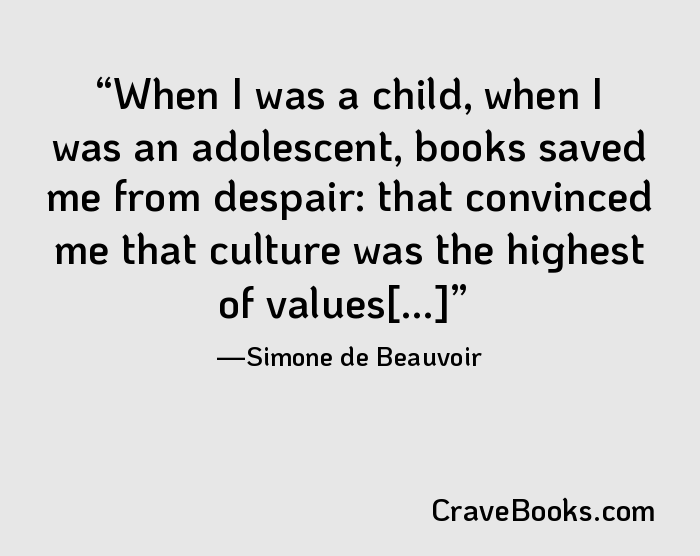 When I was a child, when I was an adolescent, books saved me from despair: that convinced me that culture was the highest of values[...]
Simone de Beauvoir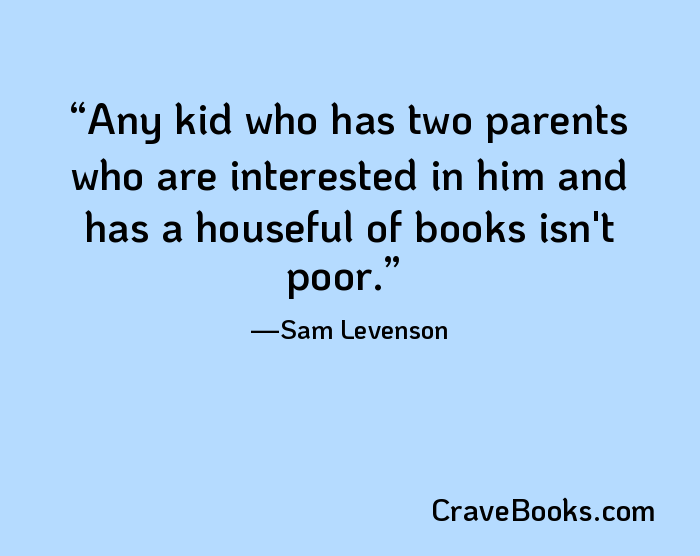 Any kid who has two parents who are interested in him and has a houseful of books isn't poor.
Sam Levenson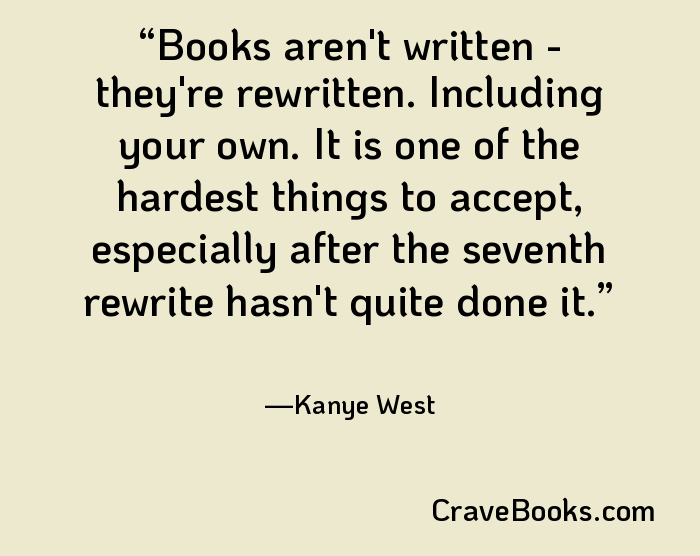 Books aren't written - they're rewritten. Including your own. It is one of the hardest things to accept, especially after the seventh rewrite hasn't quite done it.
Kanye West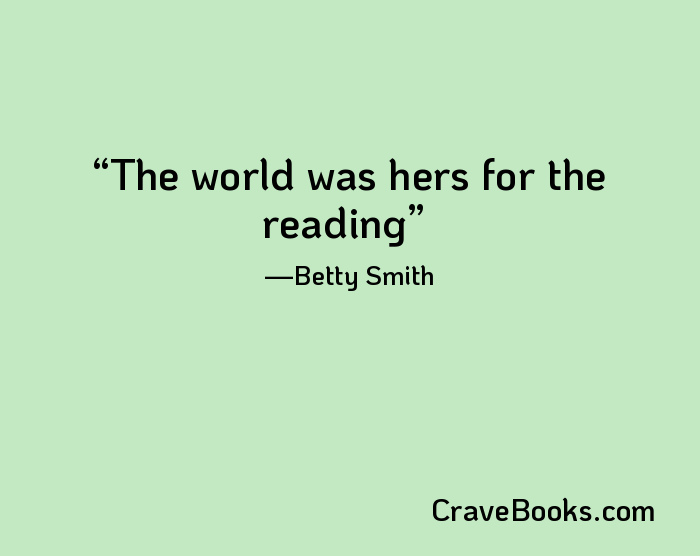 The world was hers for the reading
Betty Smith